Anderson University Partners with Allegiance to Broaden Alumni Engagement Strategy
Partnership with Allegiance Broadens Alumni Engagement Strategy
What We Did
Analytics & Insights, Digital Marketing, Direct Mail, Strategy & Planning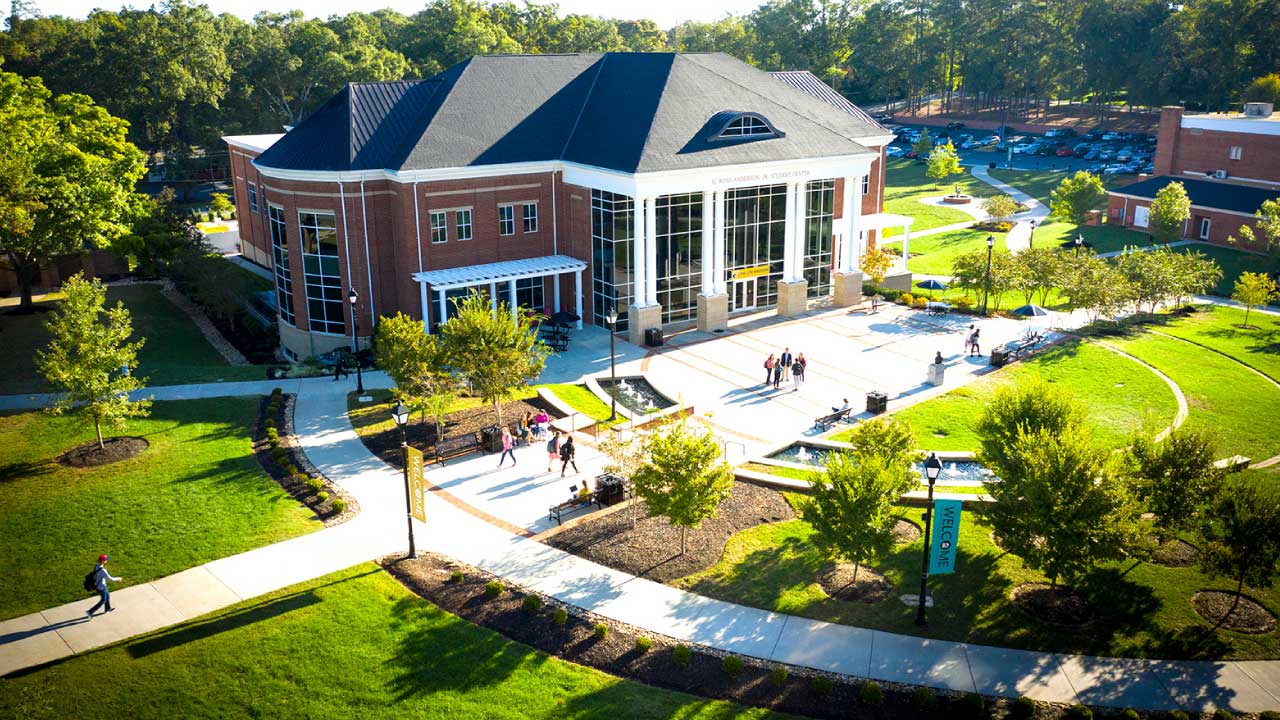 About Anderson University
Anderson University is a Christian liberal arts university located in upstate South Carolina. The university offers bachelor's, master's and doctoral degrees online and on campus. As one of the fastest-growing private universities in the country, Anderson is committed to providing a well-rounded and complete education that helps students succeed not only professionally, but in all areas of life.
Improved strategy underpinned by Allegiance
Jason Rutland, associate vice president for alumni and parent engagement, graduated from Anderson in 2003. Since 2006, he has worked in various roles, serving as baseball coach before moving to the alumni office in 2011 and into his current position in 2015.
A major initiative started around the time of Jason's arrival in the alumni office to move beyond only using phone calls and mailings, for a more complete and digitally active engagement strategy. Allegiance has played a key role in this effort, providing the tools, guidance and context necessary to turn an ambitious plan into reality.
The concerns for Anderson are common among nonprofits and, often, an inescapable fact of operating a not-for-profit organization. They include:
Utilizing all best practices for fundraising and engagement.
Expanding focus and scope.
Identifying and acting on all relevant opportunities.
With Allegiance's combination of nonprofit services, Anderson has been better able to effectively connect with its audience and attract the contributions that are so vital to the stability, growth and development of the university.
A knowledgeable, involved and active partner
Allegiance offered especially effective solutions based on a foundation of strong communication. Kelly Lavieri, business development manager at Allegiance and a key contact between the company and university, has provided valuable support going far beyond Allegiance's own suite of solutions. That includes recommending complementary services and offering ongoing advice in that area to identify the best systems possible.
"They act more as a partner than a vendor," Jason said of his experience with Allegiance.
Allegiance staff aren't afraid to offer some contextually appropriate pushback related to their areas of expertise when it's needed, either. By standing on their knowledge and experience when the time is right, Allegiance has offered more complete value to Anderson in all areas of operations.
A trust developed. It's mutually beneficial, a real partnership. We're very excited to continue the partnership. It feels like someone else in our office, as opposed to a vendor relationship.
Jason pointed out that there are many potential vendors for nonprofits to work with, but it's hard to imagine any of them offering the same level of service as Allegiance. The combination of dependable and useful agency, technology and loyalty and incentives programs offered means nearly any nonprofit can empower their operations in a specific, relevant way by working with Allegiance.
"I can't imagine what it would look like right now if we weren't using Allegiance," Jason said.
Allegiance is here to help your nonprofit organization more effectively engage its audience, thereby helping your staff and volunteers serve the nonprofit's core mission. To learn more, get in touch with us today.