Nine Network
Ask Array Testing Yields Surprising Results
What We Did
Direct Mail, Strategy & Planning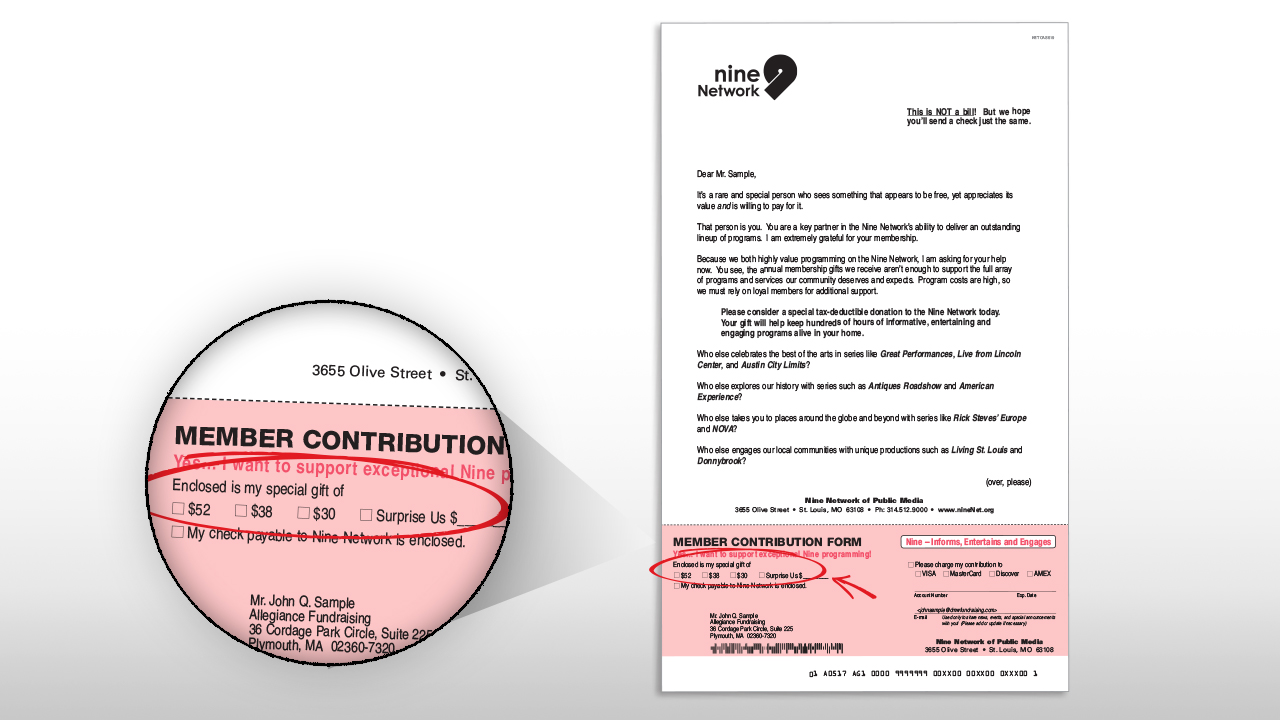 The Challenge
"How much should I ask for?" is the age-old question of all fundraisers. The ask amount can have a significant impact on the effectiveness of any campaign.
The Solution
As we began FY19, we launched a year-long test in order to answer this question for Nine Network, a PBS station in St. Louis.
The focus was solely on active donor segments. We ran the test throughout the fiscal year, across all four campaigns, to help determine what is the most effective ask string strategy. During this time, we implemented no other testing for this segment in order to ensure clear results.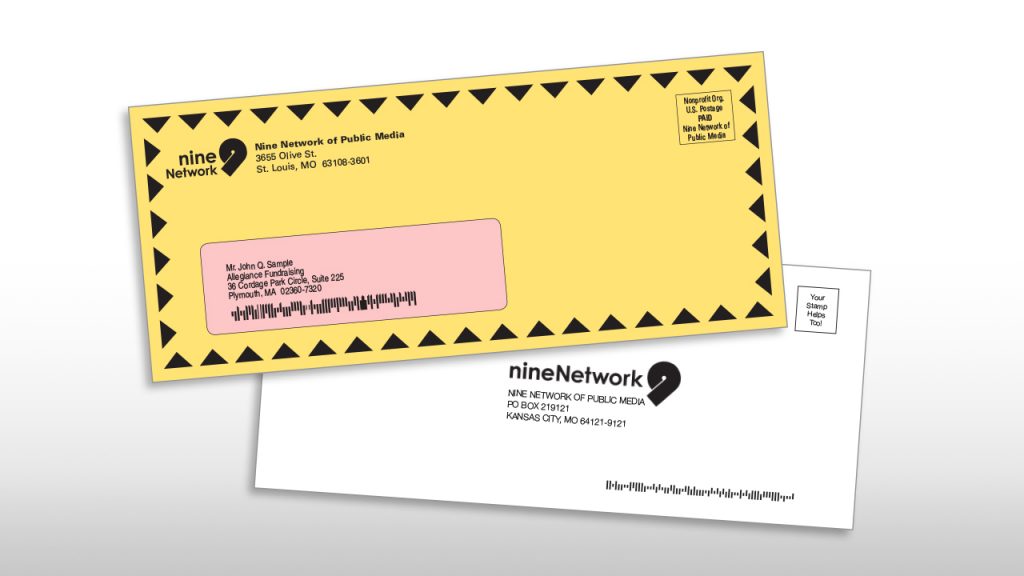 The Results
The testing done during the August and December campaigns allowed for good learning although the results were not statistically reliable. In testing the current long-term control against a new dynamic ask, we found that the test provided good results with a slight increase in response rate and average gift resulting in a 5% increase in revenue.
In March, we tested a more aggressive ask string that had no impact on the response rate, but it had a negative outcome on the average gift, suppressing the gross revenue. For the May campaign, we moved in the opposite direction and implemented a less aggressive approach.
The last test performed in May was a less aggressive dynamic ask array. The calculations provided a slightly lower ask string than the control. Here is a look at the differences between the control and test ask arrays.
A donor with a gift amount of $30 – the ask strings would be:
Control ask (control dynamic ask): $60, $45, $30
Test ask (softer dynamic ask): $53, $38, $30
A donor with a gift amount of $60 – the ask strings would be:
Control ask (control dynamic ask): $120, $90, $60
Test ask (softer dynamic ask): $105, $75, $60
The Findings: Test Wins

The test was the resounding winner with a 99% confidence level! The less aggressive dynamic ask approach resulted in increases across the board – including a $3 higher average gift. Response rate was up 17% and gross revenue increased 23%!
This testing process took time (and patience), but we were able to thoroughly step through and test several strategies to find the one that performed the best. We now have a new Add Gift strategy to put forward in FY20 and beyond.
17%
Response rate increase
23%
Increase in gross revenue
We can help with your direct mail fundraising needs.