Institute for Operations Research and the Management Sciences (INFORMS)
Redesigned website serves members with a tailored website experience
What We Did
Strategy & Planning, UX & Visual Design, Website Development
Tools & Tech
Association Anywhere, eZ Publish, Higher Logic, Juicer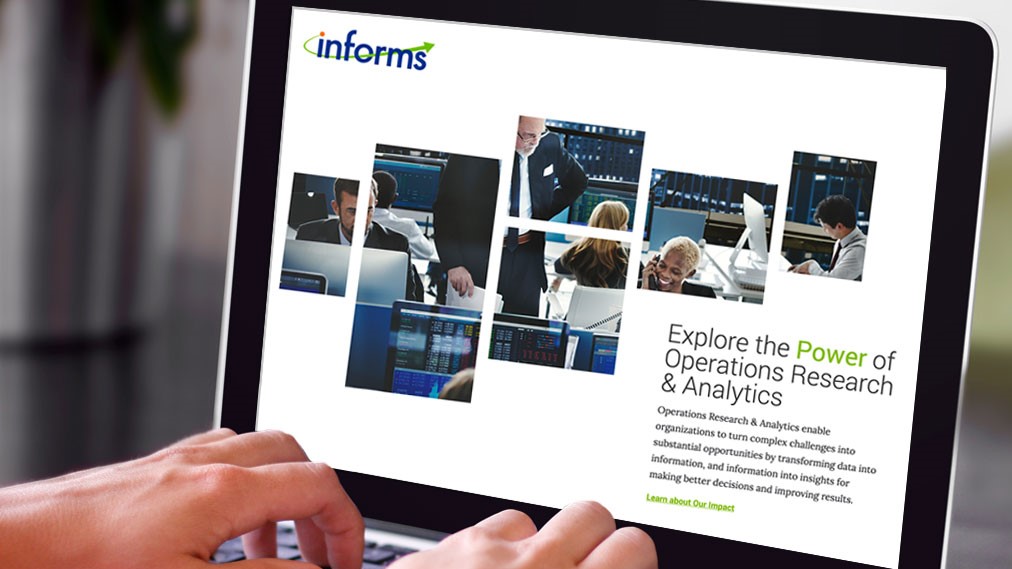 The Challenge
INFORMS is the leading international association for professionals in operations research and analytics, serving over 12,000 members across 90 countries worldwide. INFORMS wanted the world to know that its members are doing exciting, impactful work. However, their website, which was last redesigned in 2010, focused more on the information needs of the INFORMS' member base. Over time, the website became cluttered and overwhelming as INFORMS tried to provide information to its members, non-member professionals, and the general public.
The Solution
INFORMS needed a website that would be a dynamic resource to better serve their membership. The site would also serve the general public as a valuable resource about operations research and analytics and their impact on the world around us. The website also needed to be the unifying hub for its digital presence over several diverse channels: INFORMS Connect (its online member platform), Twitter, LinkedIn, and various meeting and journal sites.
We redesigned the website with a modern, clean design to accomplish three key goals: 1) better highlight the exciting work of INFORMS' members, 2) elevate the member community through targeted content marketing, and 3) implement a storytelling experience model. Accomplishing these goals helped INFORMS tell the world how operations research and management sciences is making a difference.
The team was able to leverage the original eZ Publish site's core structure and extend existing content types to serve the site's new goals. Building on top of the original CMS saved time and provided more resources for new audiences and priority experiences.
Visitors new to the fields of operations research and analytics are greeted by a dynamic home page that offers a high-level overview of the subjects, including the latest research, news, and opportunities.
Personalized Experiences
When expanding the mega menu, the top blue navigation leads them through overviews of the fields, INFORMS' role in promoting the profession, and easy-to-navigate pathways for deeper and richer content.
Logged-in members see a highly personalized, more member-centric homepage with targeted information and access to member-only content that is part of the key benefits of membership: networking and knowledge that helps them grow and succeed in their careers. As part of that, we updated their member community within Higher Logic with co-branded styling and a visual setup that was similar to the main INFORMS website.
INFORMS website redesign and development
13%
increase in web traffic
21%
decrease in page load time
7%
increase in average time on page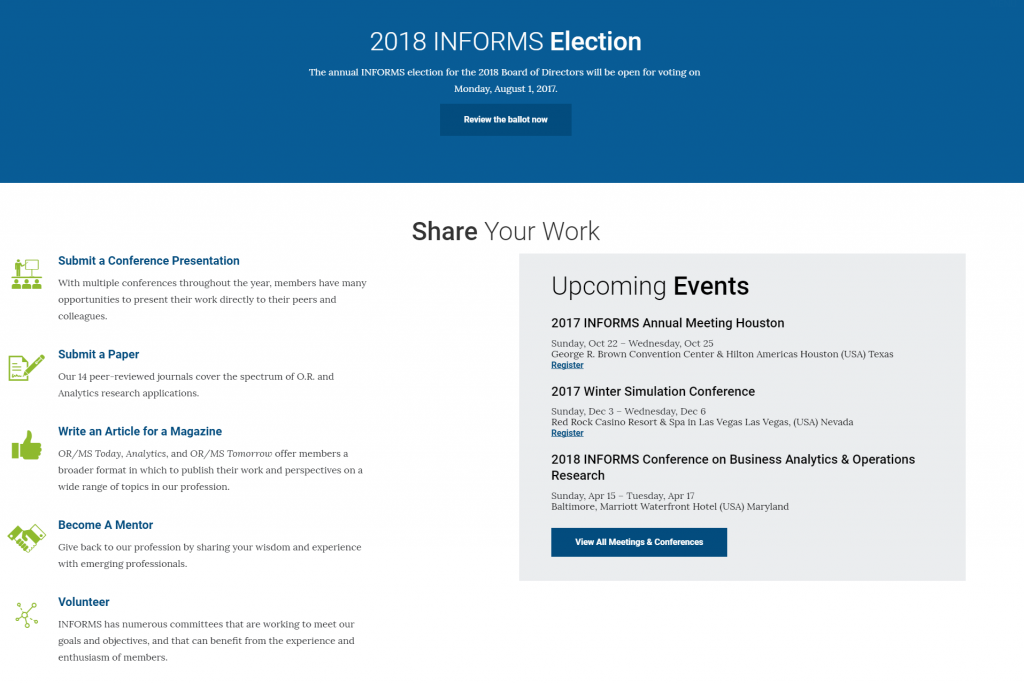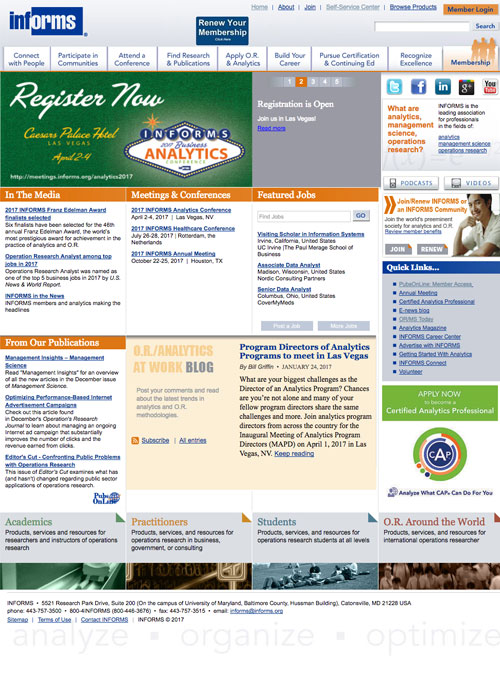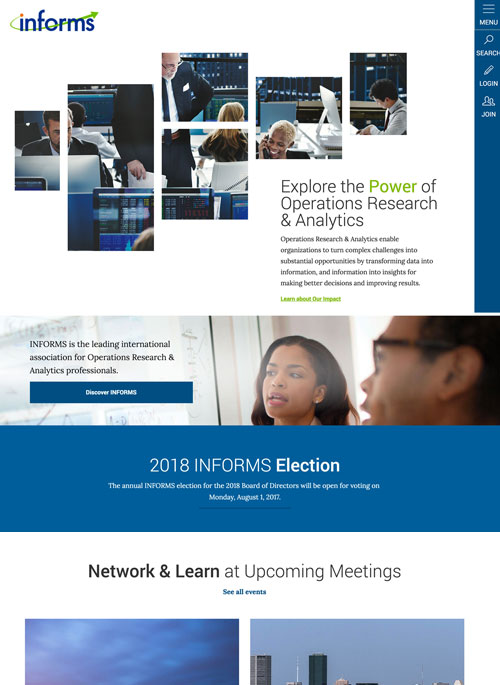 Be as bold as your mission. Partner with Allegiance.