Multi-Channel Fundraising Approach Improves Revenue YOY by 293%
Climate Reality's multi-channel fundraising strategy was a success.
What We Did
Analytics & Insights, Digital Marketing
Tools & Tech
Classy, Facebook Ads, Google Ads, Salsa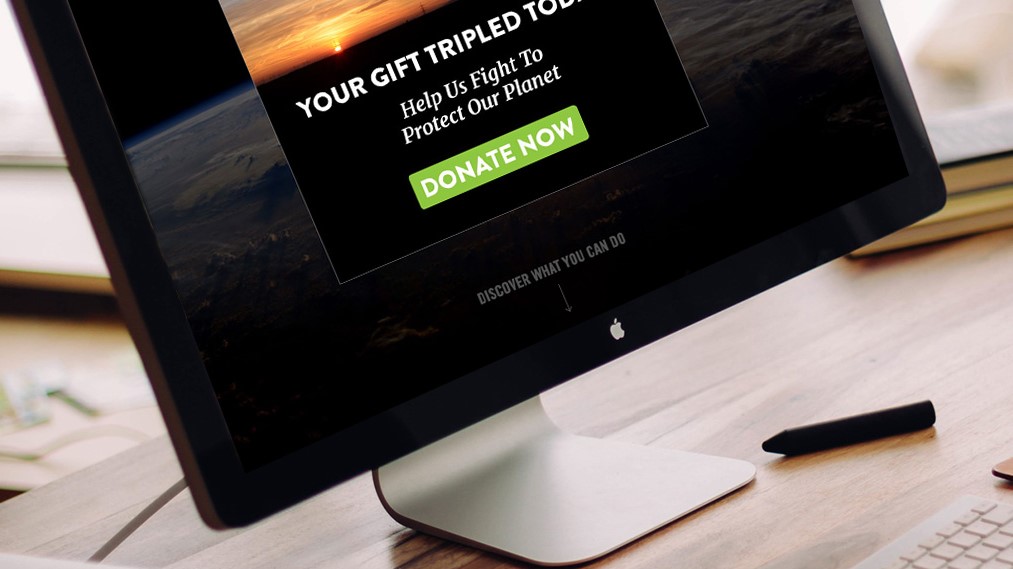 The Challenge
Climate Reality approached Allegiance to support their efforts to improve fundraising performance, focusing on cultivating new donors from their existing email list. Climate Reality's mission is to catalyze a global solution to the climate crisis by making urgent action necessary across every level of society by turning awareness into action.
The Solution
Focusing on the increased risk to the environment and climate movement since the presidential election, Allegiance developed a digital fundraising strategy that included email, search, paid social media campaigns, retargeting, and website optimization.
End of Year Fundraising
303%
increase in YOY gifts
59%
year end revenue was from first time donors
20%
overall gifts were from repeat donors
Fundraising success during year-end
Allegiance Group helped Climate Reality increase overall year-over-year revenue by 293% and gifts by 303%. First-time donors accounted for 59% of total year-end revenue, and the multi-channel approach helped engage prospects and keep Climate Reality top of mind. Additionally, including campaign donors in the end-of-year messaging stream resulted in repeat gifts that accounted for 20% of overall gifts and 18% of total revenue.
End of Year Email and Facebook Ad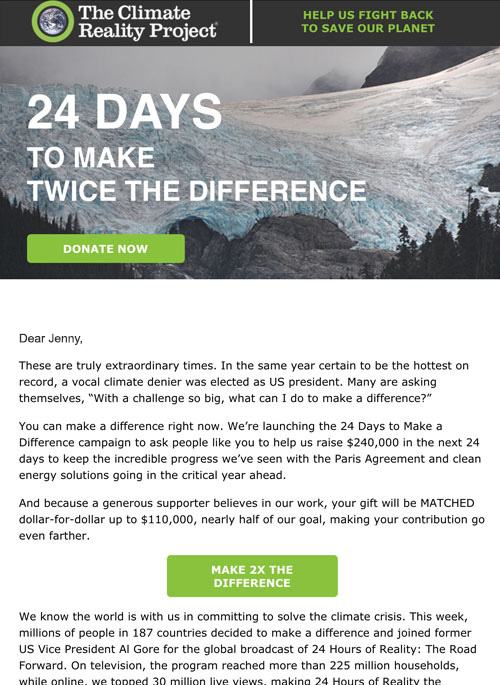 Awards: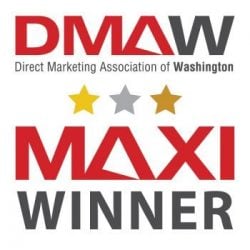 Be as bold as your mission. Partner with Allegiance.