Food Allergy Research & Education Website Redesign
Increasing engagement and optimizing conversions
What We Did
Analytics & Insights, Digital Marketing, UX & Visual Design, Website Development
Tools & Tech
Drupal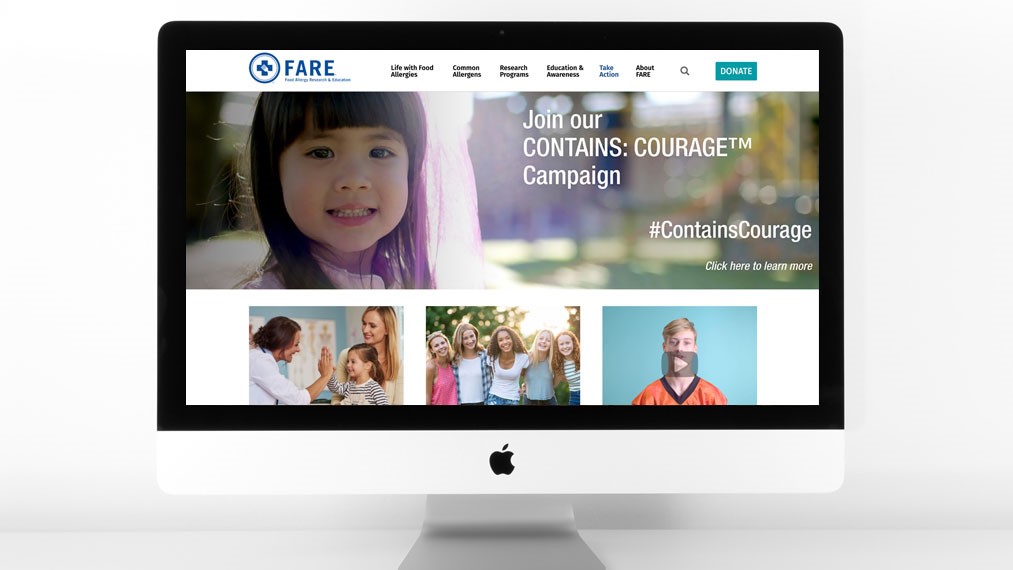 Redesigned Site Optimizes Engagement and Conversions
We worked with FARE on a total website redesign for foodallergy.org, including new organization of information, design, content strategy, and CMS. Our goal was to design a site that gave site visitors the information they needed and helped FARE achieve their goals including providing easy to find life improving information, optimizing online donation flow, and increasing user actions and engagement.
Awards: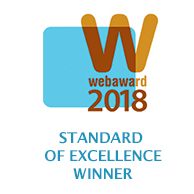 The new site has improved online marketing conversions.
75%
more revenue from online donations
41%
increase in average donation amount
1,383%
more email sign-ups
The feedback from users has been great.
"Congratulations! This website is SO INCREDIBLY IMPROVED and comprehensive…it's AMAZING! The pull down menus and information at hand – the way it is organized and presented – JUST TERRIFIC!!!! Really well done!!!!!"
"Love the new website. Looks so great. Interactive. No one else can touch it."
The new site gets more traffic and more engaged visitors.
9%
more pages per session
How did we do it?
We analyzed the user journey. We created a user journey map to explore the user experience and engagement pathways. We used user research we conducted in our previous work with FARE as well as information from our analytics analysis.
Then, we aligned the audiences' needs in each phase on their journey with FARE's business goals. We used this mapping to inform the content strategy, create the information archectiture, and improve conversions.
We improved email and donation conversion flow.
Building off our user journey map and engagement pathways work, we integrated and optimized online marketing and donations asks throughout the site. We personalized asks based on cookied information – if we have a visitor's email address, we don't ask them for it again.
We created a content strategy. FARE staff create great content. It was our job to optimize it. Using the user journey map and engagement pathways findings, we created a content strategy for FARE that focused on marketing and CRO. This work included:
evaluating existing content and identified opportunities and gaps
conducting a writing analysis
writing voice and tone guidance
creating content writing guidelines, templates, and character counts
FARE staff used this strategy and our content mapping spreadsheet to review, edit, and rewrite content before launch. Kudos to them!
We build systems that do the work. We know administering a website is tough work. One wish-list item from FARE staff was to easily change marketing promos across the site. So, we built a tag-based promo system that allowed FARE staff to do just that without technical support.
Before and After
Be as bold as your mission. Partner with Allegiance.