Union of Concerned Scientists
Redesigned Drupal Website Prioritizes User Experience
What We Did
Strategy & Planning, UX & Visual Design, Website Development
Tools & Tech
Drupal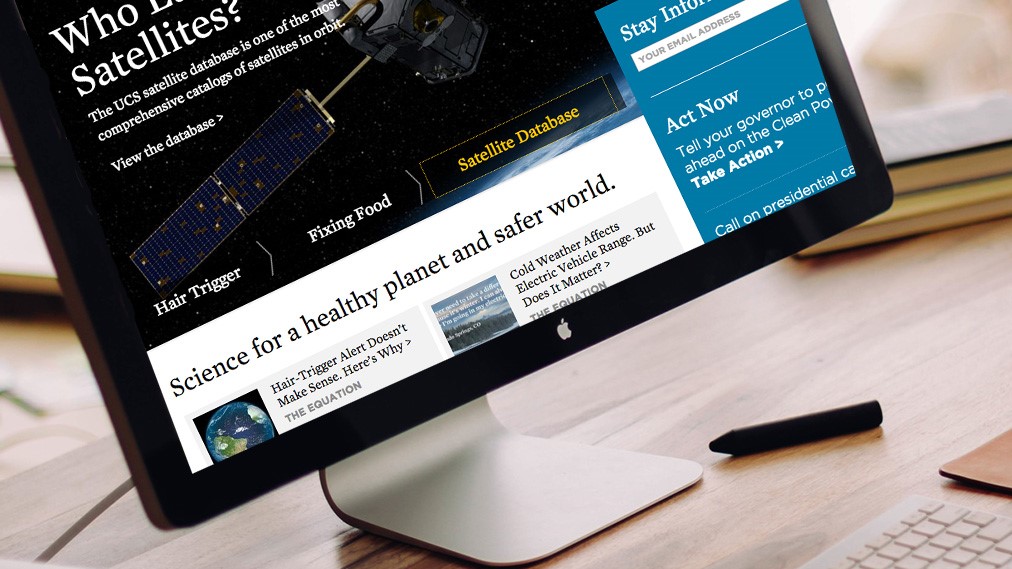 Making scientific information more accessible
A longtime Allegiance Group client, Union of Concerned Scientists (UCS) came to us for help selecting a new content management system (CMS) and to execute a new site design that presents the content in a way that is accessible and useful to both the layman and the scientific community. To achieve this, we prioritized improving usability and providing comprehensible but easily scanned overviews of their most important topics. The site now is authentic, solution-oriented, and engaging with a focus on branding, advocacy, fundraising, and education.
Allegiance Group has been a trusted partner for over eight years. They've worked on every aspect of our site from simple tech fixes to full-scale redesign and migration. Expertise in the nonprofit world, top-notch technical expertise, flexibility, and sense of humor are what I value most.
Working Together To Build an Engaging Design
By leading workshops to help understand site audiences, priorities and goals we refined the information architecture. Allegiance Group collaborated with UCS' graphic design agency on the visual design of the website, resulting in an aesthetically pleasing design with a paneled architecture. High level topics now begin with an overview, leading to deeper detail on subsequent pages. We improved engagement through more effective approaches to: email capture, shareable content, responsive design, and calls to action.
Seamless Site Migration
One driver for the redesign was moving the UCS site to a new CMS. Allegiance Group helped UCS choose Drupal as the new platform and migrate the content. We were able to automate nearly all of the migration. We also provided Drupal training to the UCS staff so they would be familiar with the system and could manage the site moving forward.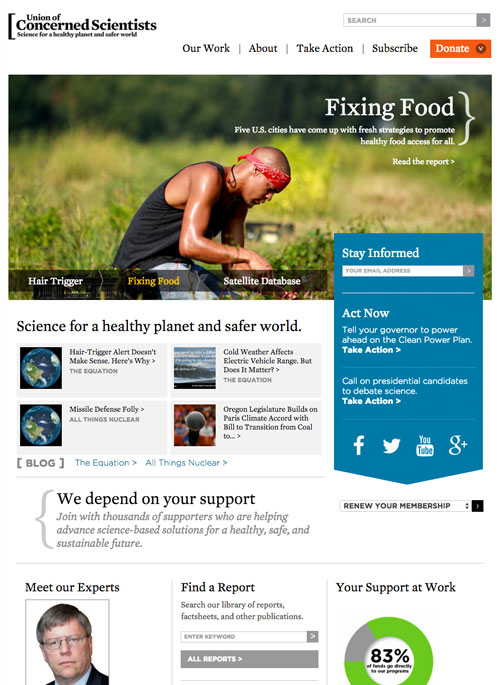 Be as bold as your mission. Partner with Allegiance.