National Audubon Society
Raising Awareness and Engagement to Protect Birds
What We Did
Digital Marketing, UX & Visual Design
Tools & Tech
Luminate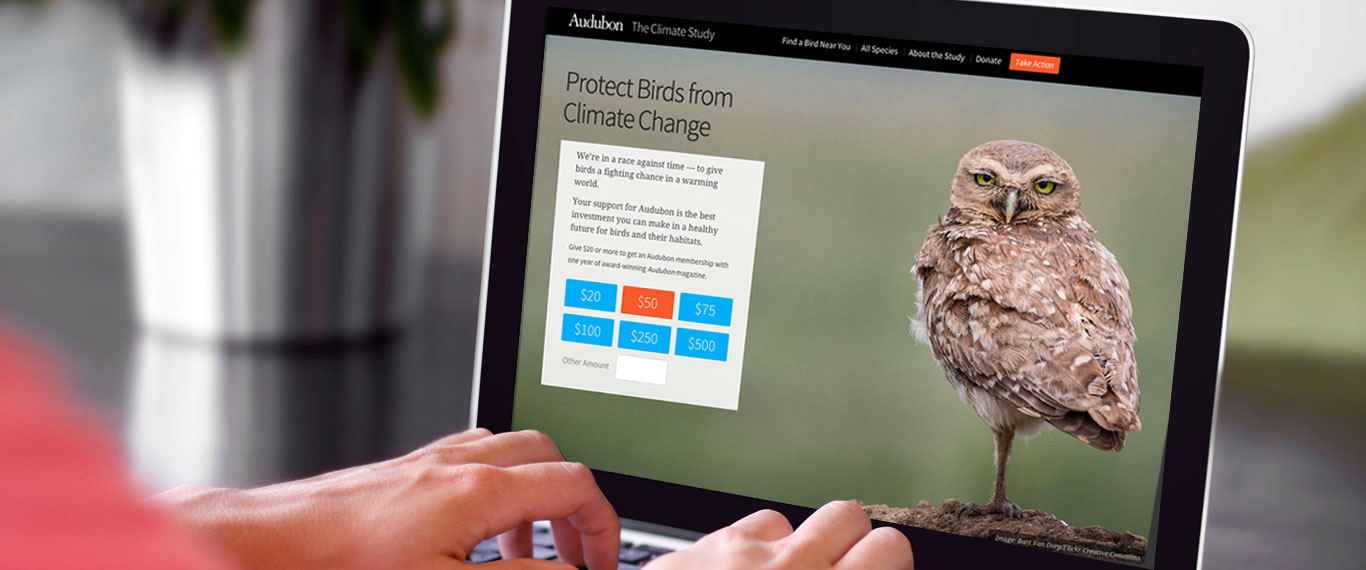 The Challenge
To promote its Birds and Climate Change Report, the National Audubon Society asked Allegiance Group to develop digital engagement strategies to encourage its members, bird enthusiasts, and public audiences to read the report and take simple actions—in the form of pledges or donations. 
Allegiance Group is a creative and dedicated partner. They took the time to get to know and understand our organization so that they were able to suggest tactics and create a suite of digital assets that helped us reach our target audiences.
The Solution
Our goal was to create interactive experiences that would motivate audiences to take an active role in protecting birds and their habitats.
We designed and constructed a cutting-edge donation page (pictured below). Developed in Blackbaud's Luminate Online, we used custom JavaScript and CSS to build a responsive, contemporary look and feel.
Shareable Graphics Increased Reach
We also created a "sticky" pledge call to action. The pledge follows visitors on the page as they explore and appears on every microsite page. Visually appealing, shareable social media banners were built for use on Twitter, Facebook, and Instagram. 
Infographics were designed—complete with customized regional graphics—to be shared with both national and local chapter audiences. In fact, the Talk Turkey infographic won a 2015 W3 award.
In addition, Audubon also asked us to create climate-focused website eCards, where visitors can send emails to start a conversation about climate change. We designed the forms, and emails, and customized the Luminate eCard module to make it responsive and improve usability.
Our efforts helped raise awareness, drive leads, and raise funds to support the climate issue.

Infographics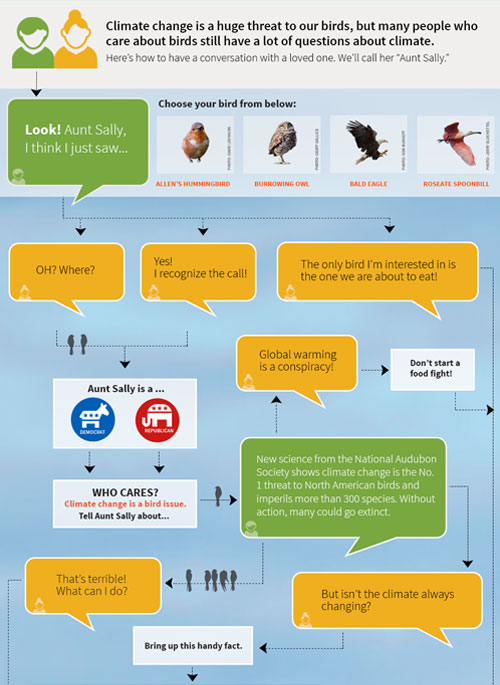 Donation Form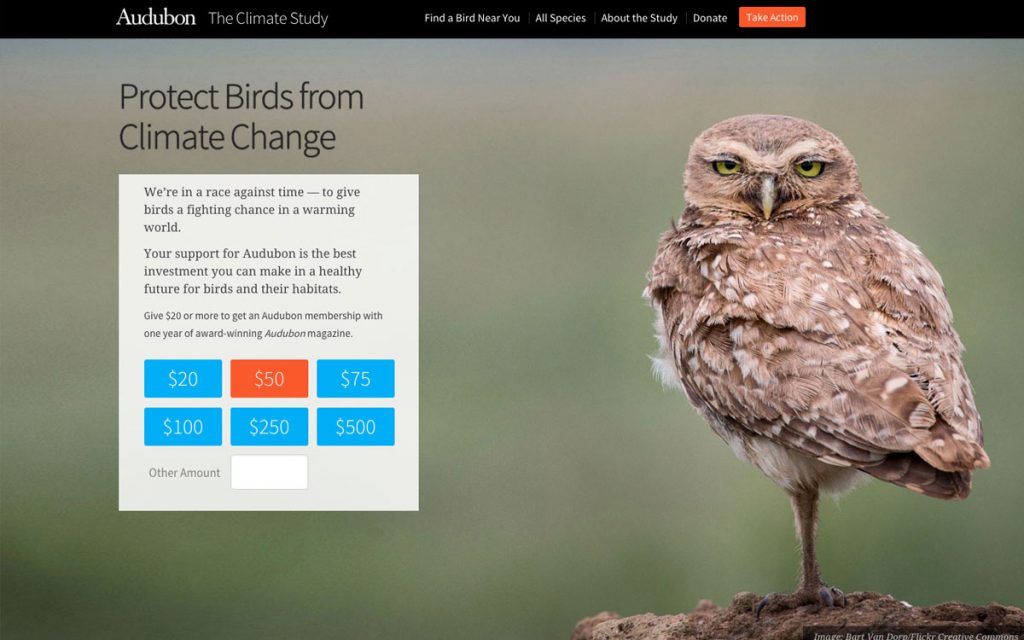 Social Share Graphics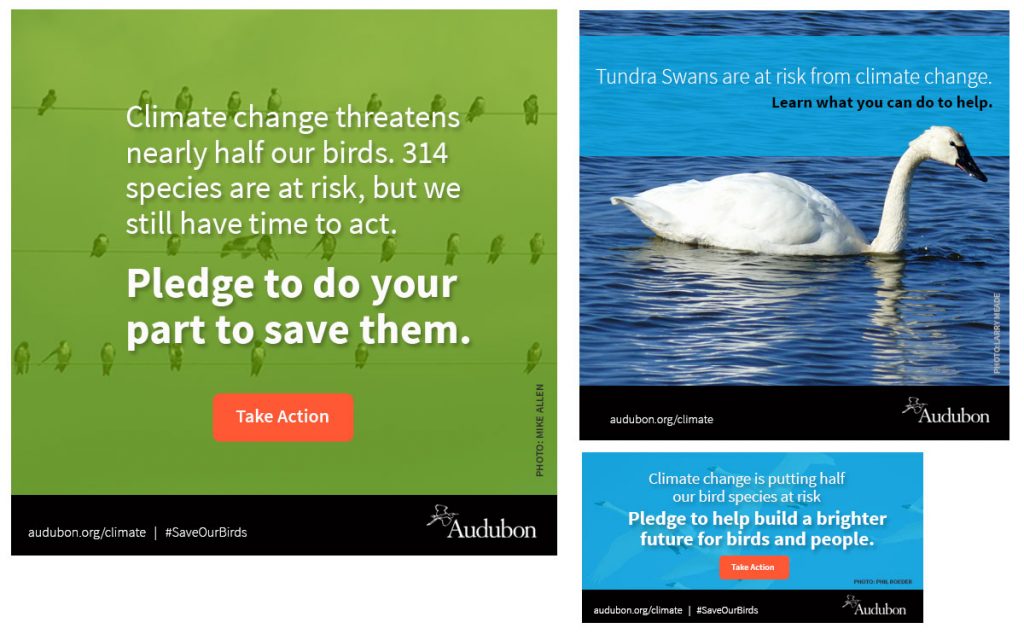 Be as bold as your mission. Partner with Allegiance.