ITRC Website Design and Migration
Website Design and Migration for Interstate Technology and Regulatory Council uses Higher Logic to form a collaborative community.
What We Did
Technology Evaluations, UX & Visual Design, Website Development
Tools & Tech
Constant Contact, Google Analytics, Higher Logic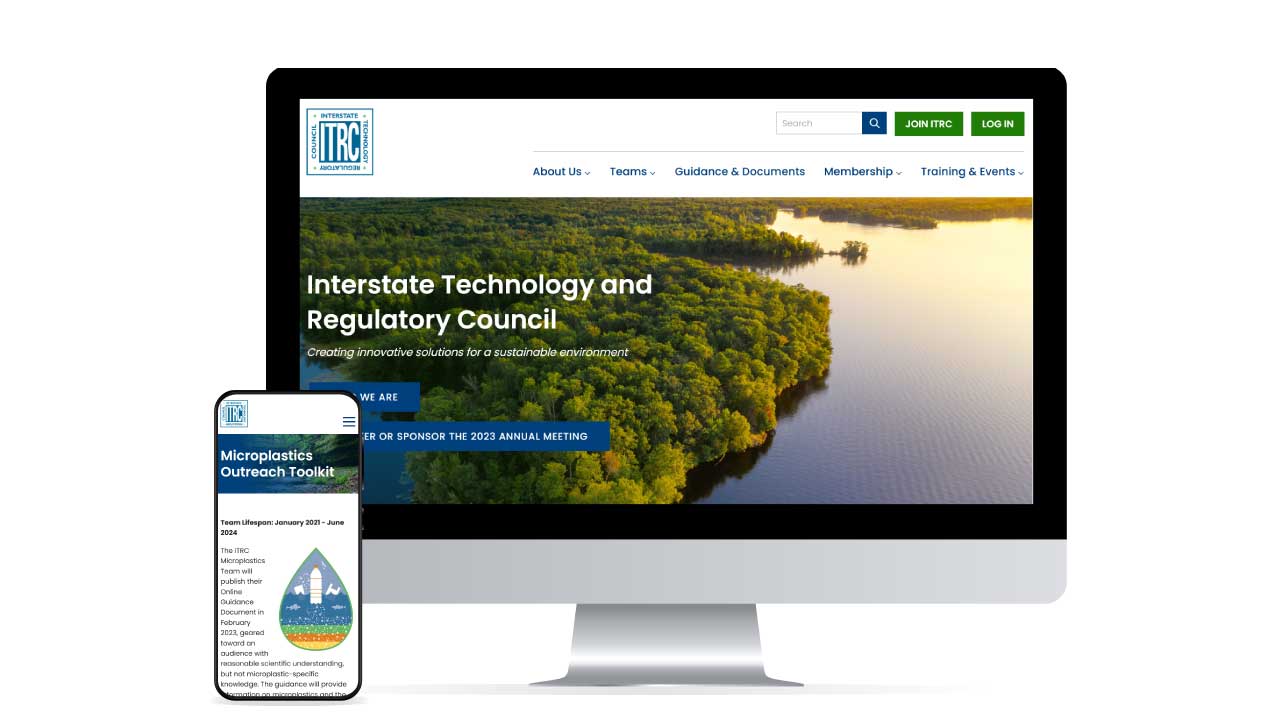 The Challenge
The Interstate Technology and Regulatory Council (ITRC) needed a platform where scientists, government officials, and environmental activists could come together to collaborate on innovative solutions to achieve healthy and sustainable air, water, and land. The challenge was that ITRC needed to set permissioning based on roles and content groups/sub-communities.
Before engaging Allegiance Group, ITRC used a 20+-year-old .NET website with minimal editing capabilities outside of custom coding. This system created friction for collaboration and required extensive ongoing maintenance to keep up with the technological demands of the organization. Allegiance Group needed to find a more modern platform that would accommodate the following:
A community of over 1,200 users
A platform that could handle yearly registration
Multiple user types
Forums
Team file sharing (85 GB)
Event listings
News listings
Newsletter signup (Constant Contact)
A private site for members and a public informational site
The Solution
Allegiance evaluated over 30 potential platforms to ensure we selected the best place to build a public-facing ITRC website and a private collaboration space for their users. At the conclusion of our review, we determined the platform that would best fit the needs of ITRC and its audience was Higher Logic.
Higher Logic is rated as one of the top community management platforms in the industry. It allows a large group of users to collaborate in one centralized location. Its built-in functionality provided space for discussions, event management, and a file-sharing library.
After selecting Higher Logic, Allegiance conducted a detailed audience workshop to ensure we were building the site map and architecture in a way that resonated with ITRC users. We then launched into updating the site map, creating wireframes, and producing a new look and feel for a more modern ITRC.
Once in development, Allegiance migrated over 85 GB of files from the old ITRC website to Higher Logic. After a thorough QA, ITRC launched its new public and private-facing website, and Allegiance assisted with successfully onboarding existing users to the new platform.
Allegiance leveraged core Higher Logic features for the following:
Messaging, Bulletin Boards, & Discussion Threads
Email Notifications, Digest, & workflow-based communications
Event Management
Library Sharing (documents, PDFs, excel files, meeting notes) that utilized metadata/attributes
Allegiance also provided custom development to fill gaps not covered by the core Higher Logic system, including enhancements to several interfaces and custom add-ons. Allegiance advocated and made the case to Higher Logic for introducing and prioritizing several new features. This includes but is not limited to, enhancements to the events package and an established approval system for new community members.
Your unparalleled customer service shepherded us through the entire process of our new website's construction and content migration, providing hands-on planning and quality assurance every step of the way. Your staff went above and beyond in their service for us to ensure that they were always no more than a message away, and it's this constant support that helps ITRC keep its virtual lights on.
Results
As a result of moving ITRC to Higher Logic, ITRC administrators can easily manage and update their own public and private websites. In addition, community members have established an area for collaboration. This includes documentation sharing and editing, event information, file storage, and sharing for over 1,500 members.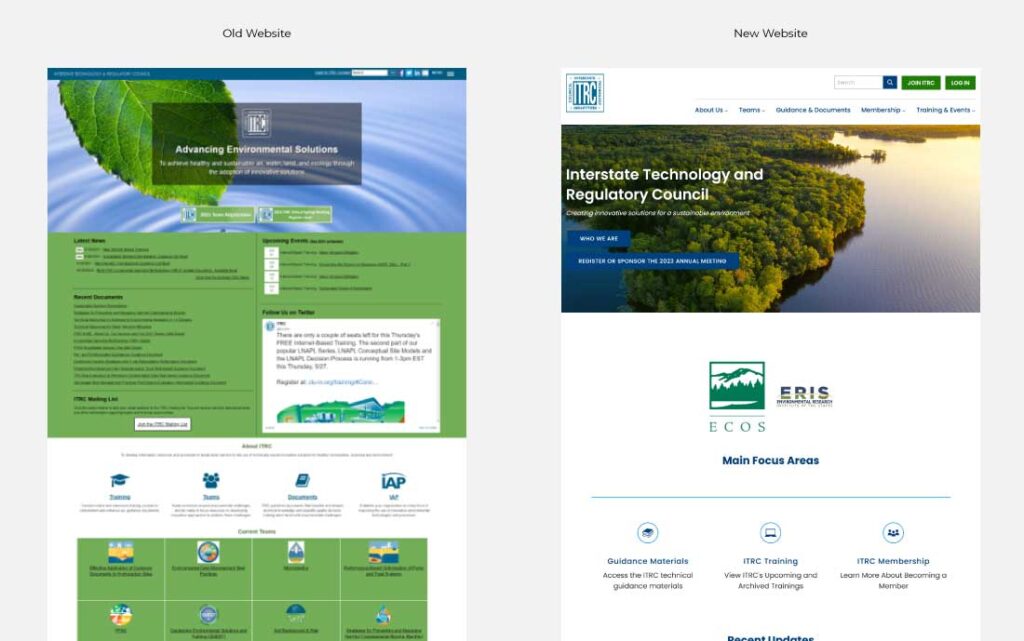 Does your organization need a new website?