Habitat for Humanity
New Site Redesign Optimizes Giving and Engagement
What We Did
Analytics & Insights, UX & Visual Design, Website Development
Tools & Tech
Google Analytics, Luminate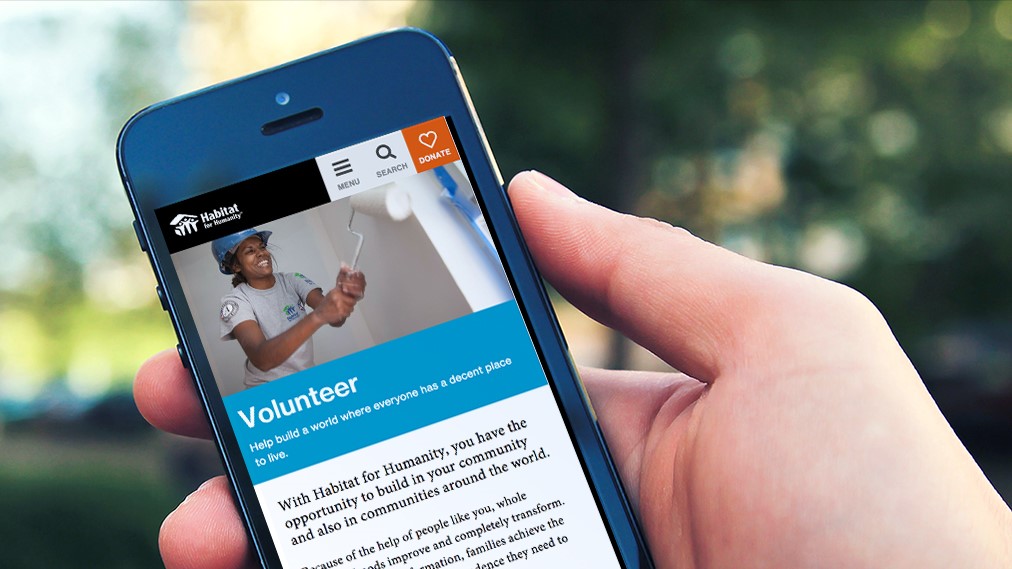 The Challenge
Habitat for Humanity wanted to create a new user-optimized website for www.habitat.org that would dovetail with a newly unveiled branding strategy. The goal was to create an authentically human and emotional digital experience that inspires, educates and converted their audiences.
The Solution
We designed a modern, streamlined user experience that emphasized visual narrative as well as fundraising and email signup conversions to meet Habitat's newly defined goals.
Habitat serves many diverse audiences and were finding that their old website had a great deal of competing content and calls to action. Their staff prioritized their top calls to action, which we used to create a newly optimized user experience and digital strategy for all its audiences. The redesign put a new emphasis on these optimized user engagement pathways and increased the visibility and ease of giving, volunteering with local affiliates, locating local ReStores, and learning about travel programs. The new design better communicates the impact of Habitat's work on the lives of those who need decent, affordable housing.
A Storytelling Focus
Additionally, Habitat wanted to share the amazing and uplifting success stories of its families in a more compelling manner – less reporting, more storytelling. We addressed that by creating more prominent, sharable, inspirational videos, photographs and stories that bring to life the families who are building or improving a place to call home.
Allegiance also provided SEO consulting for the launch of the new website to ensure the site was optimized for user and search engines and to retain current organic traffic levels. The SEO work resulted in no loss of organic traffic after launch, a common problem after a redesign.
Habitat Redesign and Digital Strategy
20%
increase in email signups
19%
increase in donations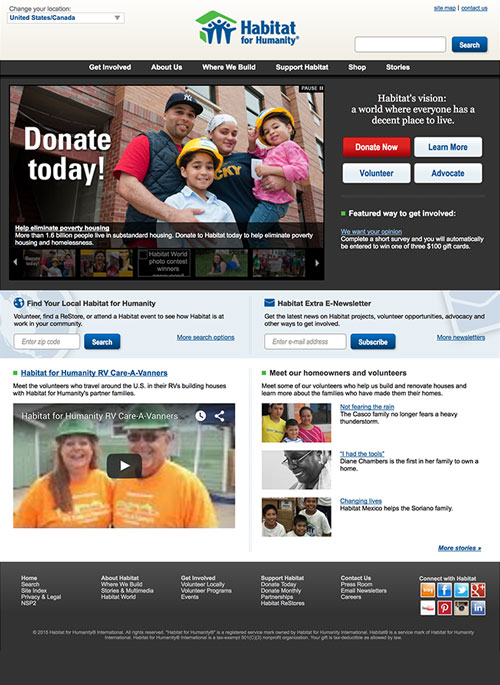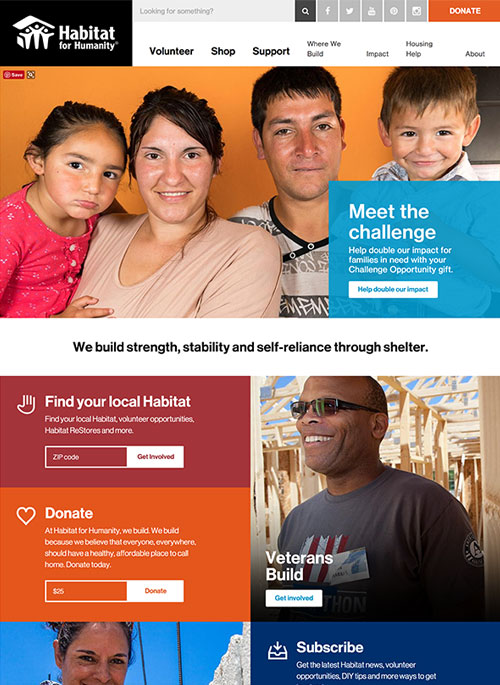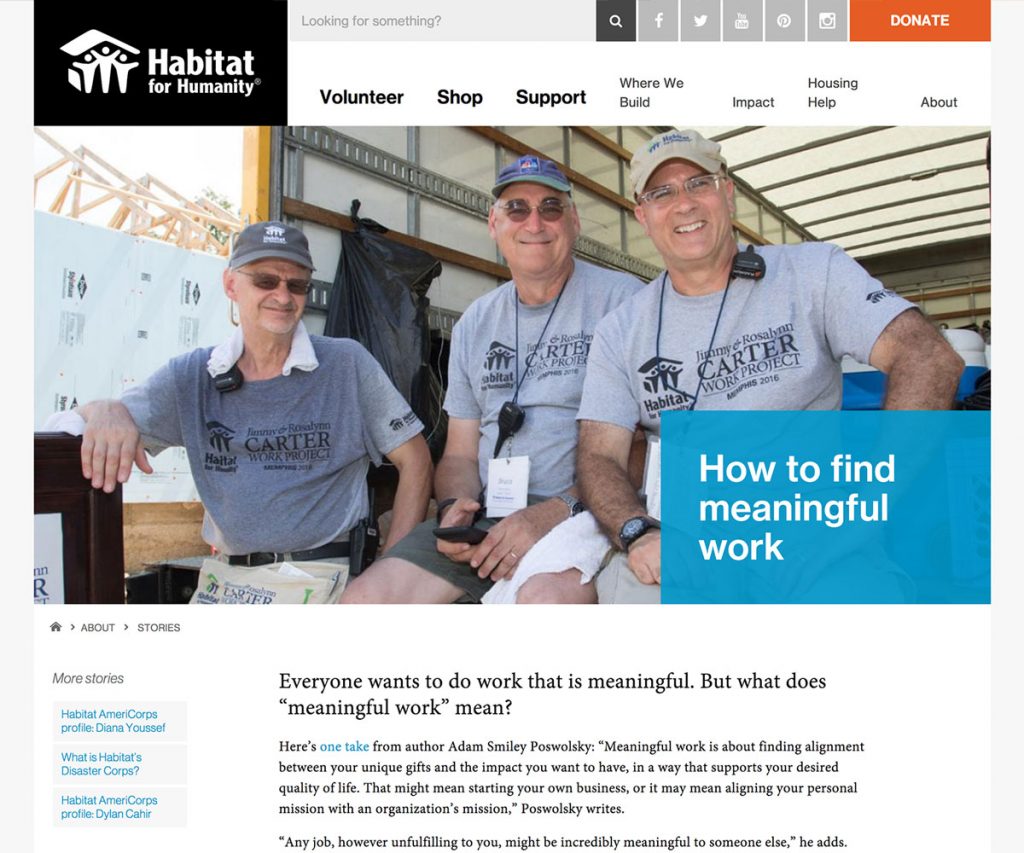 Be as bold as your mission. Partner with Allegiance.