Alexa, Raise Me Money! Voice-Activated Fundraising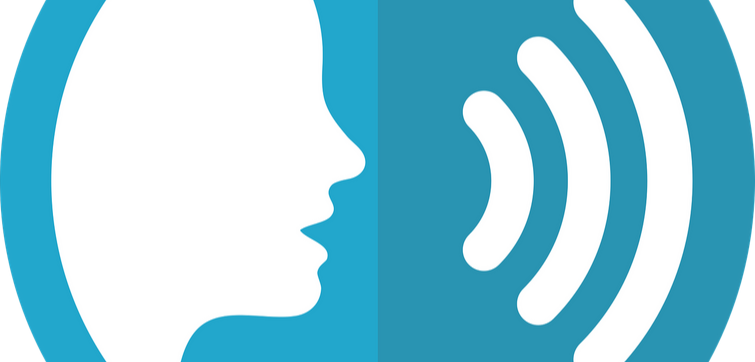 Screen-less platforms have been gaining traction over the past few years and the time is ripe for non-profits to start adapting to this platform. In fact, as of January 2018, 1 in 6 Americans own a Smart Speaker.
That means 39 million people that you could reach through voice search on Alexa, Google, and Cortana.
And people are using these screenless platforms to perform everyday functions, like they would on their phone or computer, creating to-do lists, reminders, searching for local businesses, and making purchases. In fact, we've all seen the commercials showcasing these features (this one is my favorite):
And, a study by Gartner predicts that, by 2022, voice-activated searches will account for 30% of all web-browsing sessions. Already, over 240 Non-Profits are registered through Alexa, and that number will continue to grow.
People love these platforms because they reduce the friction to do simple tasks. And making donations is one of them.
So, should you use voice-activated tools? Two members of our internal Innovation Lab team answer a few basic questions that we've encountered in our research on screenless interfaces and voice search.
What is this?
The idea behind using Alexa and other screenless platforms (like Google and Cortana) to give donations via voice is about reducing other types of friction that would cause a person to not get online and donate. It's really about meeting people where they are. This is an extension of what we do online with fundraising, do we go into social, email, SMS? This is just an extension of that. Basically, if your donors are there, you should try to be there.
How does this work?
This is actually one of the simplest parts of the process, and the reason why it's becoming so popular. All you do is to tell the device to make a donation to a nonprofit (as long as it's on the platform) and it goes from there.
Why should I do this?
There are a few reasons, actually.
Alexa, Google Home, and the other voice search tools are searching your website. They are already part of the SEO efforts that you have made. So it doesn't make sense to waste those efforts and shut out tools that are already taking advantage of the hard SEO work that you are already doing. Tip: If you have an FAQ page on your site, you may want to revisit and update it with language that would lead voice platforms to your donation form.
Remember, more than 39 million people own one of these devices. So there is a gigantic pool of users that are already on these platforms, waiting to be reached.
Additionally, 40% of adults perform a voice search at least once a day according to Location World. And 22% of smart home speaker owners have made a purchase using their device according to Edison Research!
Basically, you are creating a door for these people to walk through, and it's an easy one at that. You are giving your donor a faster experience to make a donation.
Why should I not do this?
Are you worried about privacy? These tools give off a "Big Brother" vibe – and for good reason. There have been many reports showing that these devices are actively listening to their users. In the era of GDPR, fundraisers need to take this into account. There is uncertainty as to how to organizations can and should respond when the tools they are using aren't being used for good. And like any tool you use, how does this impact your organization if it is hacked and user data is released. These are questions you need to discuss and have answers to if this is something you want to use.
Why do I need a new payment processor? I already have one.
If you want to accept donations through these platforms, you need to use the tool's payment processor. What is good is that the fees associated with them are within industry standards.
Additionally, each of the platforms have documentation that walks you through what you need to do in order to set up the processor and accept donations through the platform.
Does my database connect? How can I track/source this?
You can have a payment processor that is not connected through your eCRM – that is a conversation for you and your finance team. For example, Facebook fundraisers aren't connected to your database and many nonprofits still gladly accept that money. You will still get your donor data, the question is how will you integrate this data with your CRM and report on it? These are discussions you need to have with your database manager and you'll have set up processes and procedures for adding this data to your database.
How can I use this in my fundraising program?
Do you have a direct mail program? You can tell your users to use Alexa to process donations by including directions in your copy.
Do you have an email program? Introduce the new way to give in a message to your supporters.
Do you have a website? Include this in your ways to give section with instructions on how to use this new tool.
Do you have SMS? Try this as a way to encourage people to give.
You can also use these tools to remind yourself to renew your membership or make a donation, and Alexa or Google Home will do that for you.
Any final thoughts?
Setting up a new payment processor may seem like a tedious task, and takes time and some paperwork, this work will ultimately give your donors more choice, give you more outlets to raise money, and give your programs more funds to do the good works that they do, which is a good thing!
There are some major questions around privacy that does give us pause. It requires a thoughtful and thorough conversation amongst your internal teams.
But, as we work to make websites and web activities more accessible, screen-less interfaces will help us to achieve that, making the web a place for any and every person to complete any activity that is set in front of them.
Do you want to learn more about Screenless giving options? Reach out to the Beaconfire RED team at [email protected]