The Facebook Boycott: Nonprofit & Association Impacts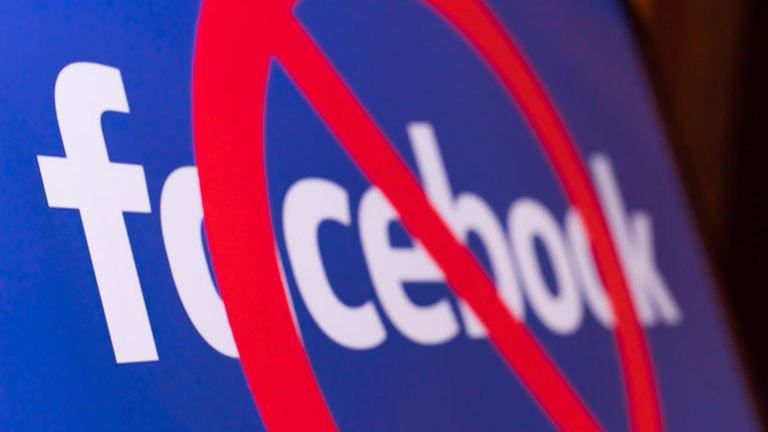 As Facebook continues to double down on non-intervention in the case of hate speech and calls to violence on its platform, advertisers are pulling out. Facebook/Instagram's content moderation policies have fallen short for over a decade, and in light of the social transformation sweeping our country, brands are standing in solidarity with organizations like the NAACP and the Anti-Defamation League. The #StopHateForProfit campaign calls on advertisers to pull out of the platform. The list of brands is growing daily, from early boycotters like Patagonia to more recent additions like Verizon, Unilever, and Coca Cola, a swathe of massive advertisers are leaving the social media giant in the dust. Even some nonprofits and related organizations like NTEN have made public statements about pulling ad spend.
My perspective is torn: Personally, I'm wary of the social and political disasters that paid media and social tools create. Whether it's the mental health of young people endlessly chasing a fictional ideal, political meddling, or the dangers of the echo chamber, Facebook and Instagram are problematic — dangerous, even. On the other hand, I'm a career advertiser who has spent much of my career furthering social good. By delivering impactful messaging to caring people using Facebook ads, I've seen millions of dollars raised for critical causes and millions of email addresses acquired on the assumption that it's for a good reason. I've seen advocacy actions taken, videos watched, conversations had. For many nonprofits, Facebook is simply one of the greatest communications tools ever leveraged.
Most nonprofits aren't Unilever-sized. They aren't Honda sized. They're relatively new to digital- many online giving programs are young and growing. Meanwhile, their cousins in the commercial world are already voting-age adults with tons of experience. The diverse ad budgets leveraged by the huge names on the Facebook Boycott list simply won't suffer as much as many nonprofits would be by abandoning the platform. It's important to note that if a nonprofit feels, organizationally, that the moral damage of continuing to pay Facebook outweighs the financial cost of suddenly abandoning Facebook, then making an early move to other platforms makes complete sense.
However, if an organization relies primarily (or even halfway) on Facebook for revenue, new donors, and leads, then the boycott comes at a very specific and calculable business cost. For many organizations, testing hasn't been as high a priority as it should be. We constantly see that agile organizations with a strong testing culture have a high degree of resilience during shakeups like this. Recall that Google removed the search sidebar ads with little notice to advertisers many commercial businesses suffered direly since the cost per click increased dramatically with the reduction in available real estate on the SERP (search engine results page). Imagine an overnight quadrupling of your average cost per lead or cost per new donor. Imagine a massive downtrend in lifetime value of the active Facebook users on your file who might not read emails, and never got ported into and habituated to a new online communications tool. These are the quantifiable costs of abandoning the platform without testing.
My recommendation to all organizations during this time is to consider the basic question of how your mission will be impacted by this moment. Even if you're ready to abandon Mr. Zuckerberg completely, you might consider creating a roadmap and financial projections related to that effort. Just a few months of testing into new products could make all the difference, leaving your organization prepared to take your mission forward online and free from the moral pitfalls of Big Social. A parting word of caution: Twitter will not replace Facebook as a communications or a fundraising tool. Some viable options for testing include building a funnel using Google products and testing programmatic display/OTT Video.

Take this as an excellent example of why rigorous, iterative, testing is so important. If your program doesn't have a testing culture, it might be time to plan some targeted testing that answers specific questions. It's okay to start small, but ultimately your goal should be to depend less on individual platforms, ad formats, and messages: it's time to diversify.

Facebook Needs to Adjust How it Treats Nonprofits

As the internet erupts with calls for Facebook to change its policies, several important criticisms have surfaced. In my mind, the direst threat to nonprofits from Facebook's recent actions is that their ad content is lumped in with political advertising.
The election ads that have plagued the platform with misinformation, hateful rhetoric, and even actual hate symbols are not the same as fundraising or advocacy asks from a diverse range of missions. Although misinformation and hateful rhetoric can be deployed in any content category, the broad restrictions imposed by Facebook to combat misbehavior have caused real roadblocks for the very organizations using the platform for social good. Ads are subject to frequent algorithmic disapprovals, subjected to lengthy manual reviews, and other frustrations. To be clear, I'm claiming that an ad about preserving an endangered species is not the same as an election ad. That simple claim is at the core of the following call to action.
We believe Facebook should create a separate content category for 501(c)(3) advertisers with a different review process that's designed to account for the kinds of 501(c)(3) organizations that can advertise to its users:
Religious
Charitable
Scientific
Testing for Public Safety
Literary
Educational
Fostering of national or international amateur sports
Prevention of cruelty to animals and children
A unique disclaimer for 501(c)(3)s should be created with an approval process appropriate to the content category. By acknowledging that all issue ads are not the same, Facebook can support the tremendous energy poured into its platform by organizations that are trying to move the world forward.
We are working with The Nonprofit Alliance and other industry leaders to further change with Facebook for nonprofits.