SMX West 2018 Recap: Nonprofits & the Cutting Edge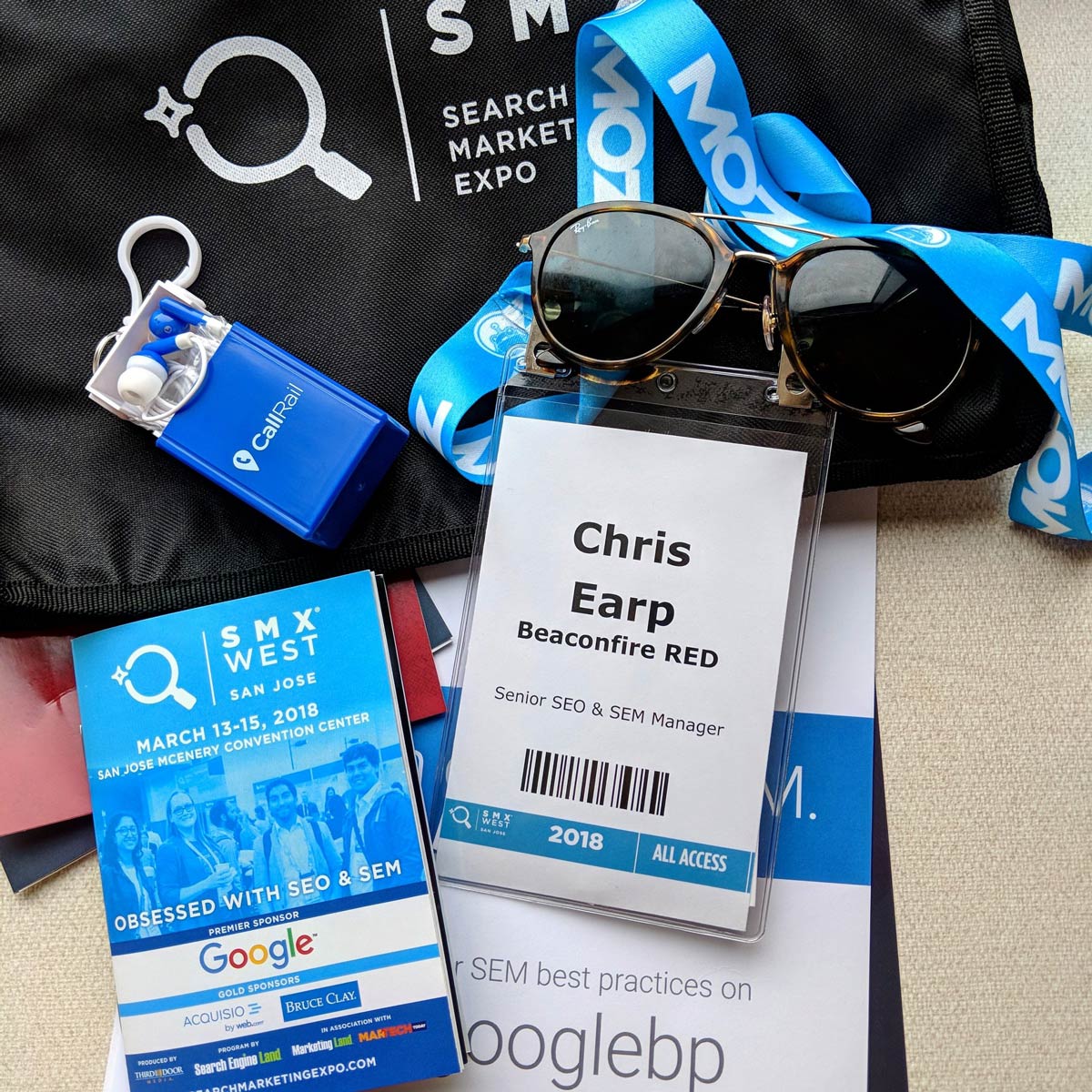 Viewing SMX West through the lens of nonprofit fundraising gave the affair a distinctly hopeful atmosphere. Commercial advertisers are separated by their adaptability to new products, trends, and technologies: wheat from chaff. Nonprofits rely on engagement with a consistently older (and less techie) fundraising base. They also tend to be organizationally slow to adopt new technology or take risks on innovation and testing. As advertisers and consultants, it's our job to identify the ripest opportunities available and present them to our clients. Two things were clear in my mind as I began my return trip home:
It's essential to develop a clear campaign goal and strategy, and then to select the advertising options that can most effectively promote success.
Google will always prefer an experience designed for the end-user. Almost all SEO and SEM "points" awarded to advertisers and SEOs can be distilled down to one thing: a relevant and low-friction user experience.
As advertisers, we are sometimes tempted to test something because it's new, or use a feature because it's particularly cool. There's nothing inherently wrong with this inclination, as long as it's tempered by the pragmatic acknowledgement that whatever feature we're taking advantage of fits into the larger plan. That said, I have identified a few very compelling takeaways that will fit nicely into the toolbox of any nonprofit fundraiser with a focus on search.
Keyword Research is an Iterative Process. This may seem obvious to advertisers who routinely check the "search terms" report to mine for new keywords and negatives. Taking it a step further on a routine basis (perhaps monthly) and employing tools like SpyFu and Google's own keyword research function (new version coming soon) ensures that you're keeping up with the market. Keeping an eye on the news, Google Trends, and gut-checking with https://answerthepublic.com/ should be a constant effort in order to keep your clients visible using the most current iterations of relevant queries.
"Don't Bring a Gut Feeling to a Data Fight." Credit to Jon Kagan for the quote. Nonprofits in particular might not have as much data to work with as they'd like to, especially when it comes to paid search efforts. Ensuring that tests run to a comfortable degree of statistical significance can be a battle for consultants: ensuring that your clients understand how important a real answer is when you've identified an important question is key. Additionally, over-segmentation can lead to spurious learnings. If your audience isn't big enough to slice into segments that will individually provide you with enough data to make justified budget or targeting decisions, you may want to find another way to optimize. Some grounding strategies like using the Google Analytics Audience Insights Report, comparing SEM traffic to all website traffic, and layering options like Income Targeting (but no bid adjustments) over all paid search traffic can help contextualize the data you're already collecting.
It's Time to Get into Video. It's on all of our minds. Natural replacement means that pretty soon, YouTube will be one of the best ways to reach the new generation of donors. Adopting new channels is always tough, but it's a life-saving pill to swallow when the benefits could fundamentally change the way you fundraise. Nonprofits in particular often have messages that can be breathtaking when communicated through 1080P or 4K. Here are a few compelling bullets about YouTube ads:
Just like most digital advertising, YouTube offers end-to-end tracking.
Video views lift brand awareness and engagement and improve the quality of users who views ads.
The CPM is comparable, if not better, than TV.
Unqualified viewers will skip ads and stretch your dollars for you.
Once assets are in hand, implementation cost compared to traditional media is fractional.
Another note: the cost of developing a video asset should be split across every department that is planning on using it. The social potential, GIFs, landing page usage, etc. can spread the cost nicely. Just like any other medium, YouTube also integrates well as a cross-channel element. Coordinating search and social with video flighting should always be part of your video strategy.
Combine Search and Social. This is a simple concept, but as nonprofits move towards fostering truly cross-channel experiences through digital mediums, it's a must-have strategy component. By adding UTM parameters to your social ads, you can create Google Analytics audiences to layer into your search campaigns via remarketing lists for search ads (or RLSAs). This means that you can effectively use Facebook's interest and demographic targeting in search, sorting targeting and ad creative based on a user's previously demonstrated behaviors. This kind of next-level relevance bump can be hugely impactful for search accounts that deal in high enough volume to justify the effort. Remember: don't over-segment if you don't have enough traffic!
Create a Win-Back Strategy for Lapsed Donors. In the commercial world, there's almost always a distinct win-back strategy for shoppers who have dropped off or abandoned a shopping cart. Most nonprofits have at least a notional strategy about how to reactivate lapsed donors, but having a specific digital strategy to implement can truly change the game. In a world that gives advertisers tools like remarketing, audience segmentation, dynamic content (keyword insertions, list-based IF statements, etc.), cross-channel integration, and more—not having one is probably hurting you.
I want to close this post by mentioning that it was just about impossible to write. SMX West contained so many excellent sessions, vibrant conversations, heated tweets, and content shared that a single blog post just couldn't come close. These five points are what stuck out most to me as a nonprofit fundraiser who is lucky enough to work for a company that invests in the future of search technology. These learnings, and the mountain of notes that I'll be leveraging for all of our search accounts here at BF RED, are thanks to a spirit of continual innovation that inspires us to reach further for our clients.
Check out our Instagram (@beaconfirered) for more photos and insights from SMX West.
If you have questions about or want to discuss your search program, please get in touch.