Valley PBS
Temporary MemberCard Lifts Acquisition Response Rate
What We Did
Direct Mail, Strategy & Planning
Tools & Tech
Loyalty & Incentives Program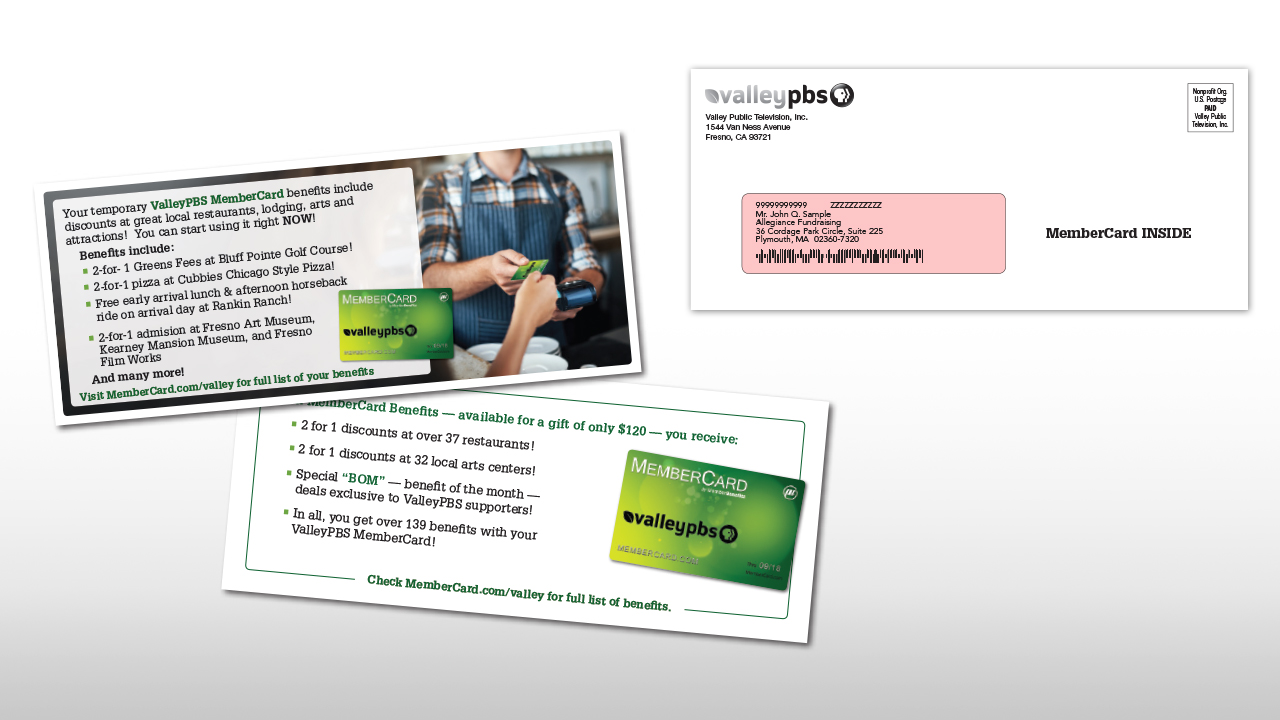 The Challenge
Valley PBS had been incorporating the MemberCard as a benefit of membership for quite a while. This membership benefit had always been part of their new member acquisition efforts, but the station was looking for an opportunity to further boost their direct mail acquisition response rate.
The Solution
Valley PBS took advantage of an exclusive new offering available ONLY through Allegiance — The Temporary MemberCard.
Starting with the station's Acquisition control package, the only changes made were to affix the Temporary MemberCard to the letter, insert a simple buck slip to promote the specific discount offers, and adjust the letter copy to promote the offer.
The idea was to show prospects the incredible value of the MemberCard by letting them try it for 60 days, no strings attached. The cards were "live" and ready to use when the prospective members opened the mail. A generous sampling of many 2-for-1 dining offers, as well as discounts to other local businesses, was made available at the recipients, and did not require that any gift be made.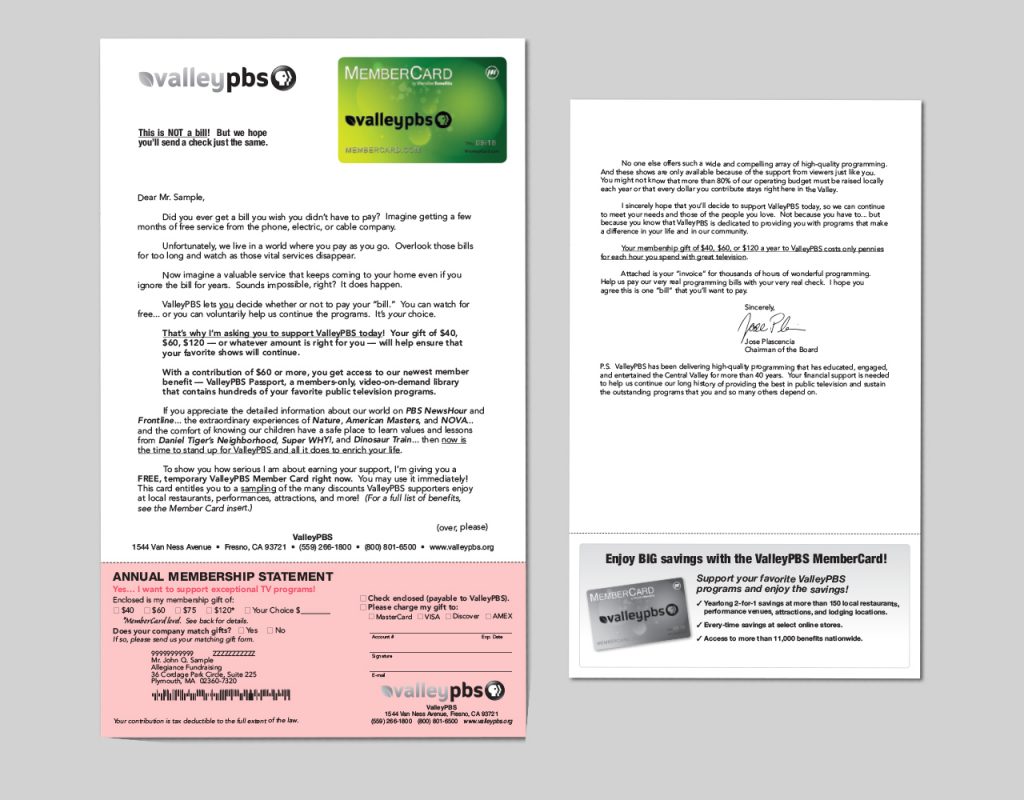 The Results
The results of the Temporary MemberCard test were outstanding. The test panel receiving the Temporary MemberCard demonstrated a 47% increase in Acquisition response rate compared with the control!
The Temporary Member Card test was successful in meeting Valley PBS goal of raising acquisition response rates.
47%
Increase in Acquisition Response
Interested in adding MemberCard to your program?