Saving Your Station Staff Time
Allegiance Traffic & Corporate Support tools allow your radio station staff to save time by better managing the important but ongoing daily traffic log tasks, scheduling broadcast placements, crediting production, client billing, and performance reporting. 
Customize & Automate Spot Tracking
Purpose-built logs to fit your station format. Allegiance Traffic allows for unlimited scheduling into future programs and easy spot placement. Full editing capabilities enable you to manually place or bulk schedule quickly and efficiently for one or many stations.
Automation, built-in. Allegiance Traffic provides automation interfaces with ENCO, Music Master, and Audio Vault to streamline your spot placement.
Mark spots with a click. Our interactive Board Op interface lets users see a running log for a particular program or day. Mark spots as aired or bumped as it happens, or reconcile an entire day with a button click.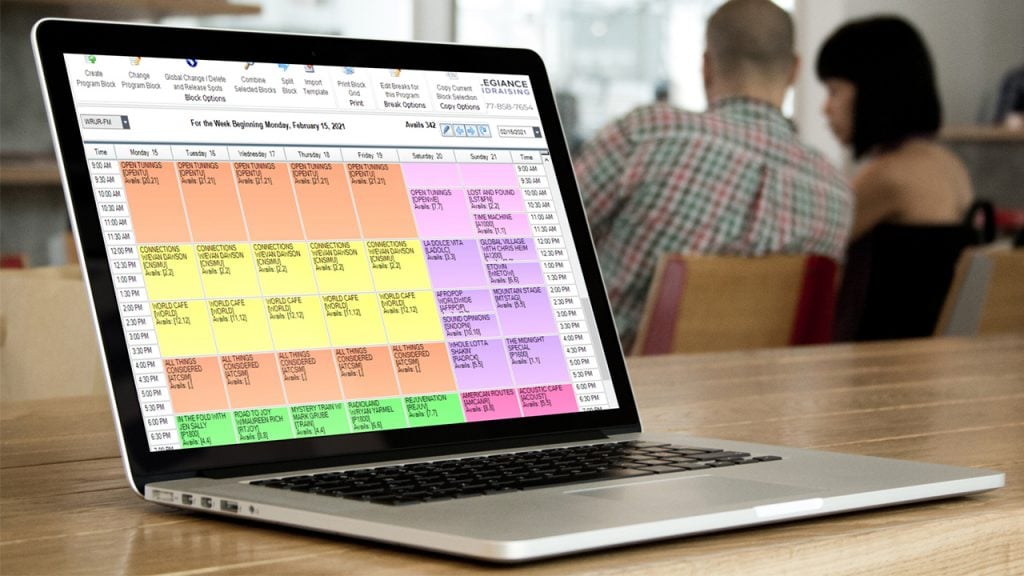 Easy Client, Contract, & Billing Management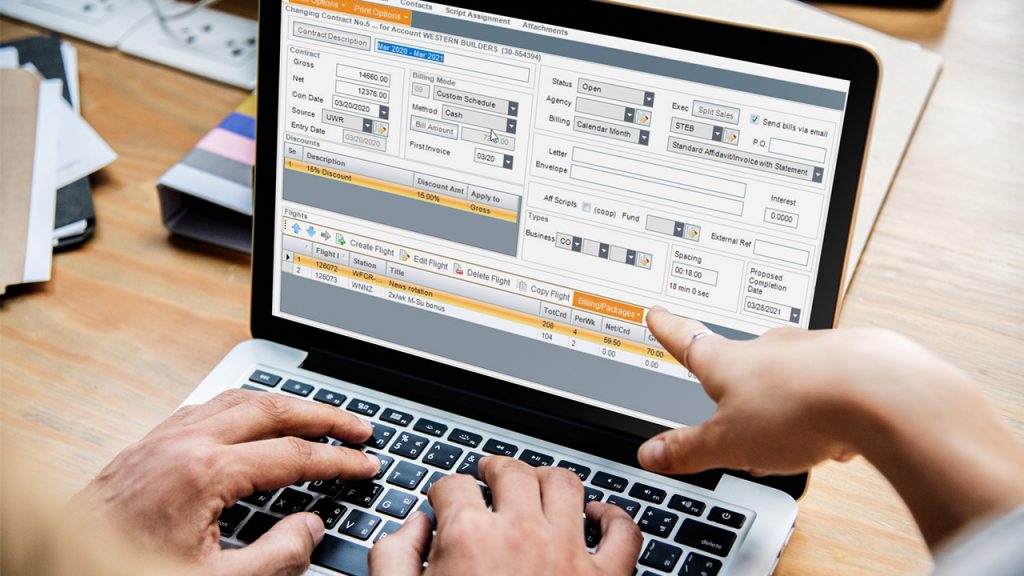 Elegant account, contract, and flight management. Create account contacts, access their contract details, and capture your client requests on the fly. Then seamlessly build structured spot flights to manage their on-air placements and scripting.
Simple Activity Tracking. Simplify your sales process and nurture stronger client relationships by tracking notes and creating follow-up action items. Activity tracking allows your sales staff to move prospects and clients along the sales pipeline to close more proposals successfully.
Create Deeper, More Detailed Pipeline Reporting
Choose a pre-built report. Allegiance Traffic's library of common, pre-built reports allows your staff to track expiring contracts, review spot availability and status, compare transaction summaries, and more.
Easily customize reporting for deeper analysis. Start new with a completely customized station report to analyze the Traffic database data in any way you choose.
Send Invoices via Email, FTP, and Even Paper. Invoice for on-air and digital billing, track transactions, monitor payments, and attach general ledger numbers. Go paper-free by sending your clients' bills via email directly from the Traffic database to the client or their agency via FTP. Whether sending invoices via email or printing for mailing, you'll have full customization of logos, signatures, messaging, and more.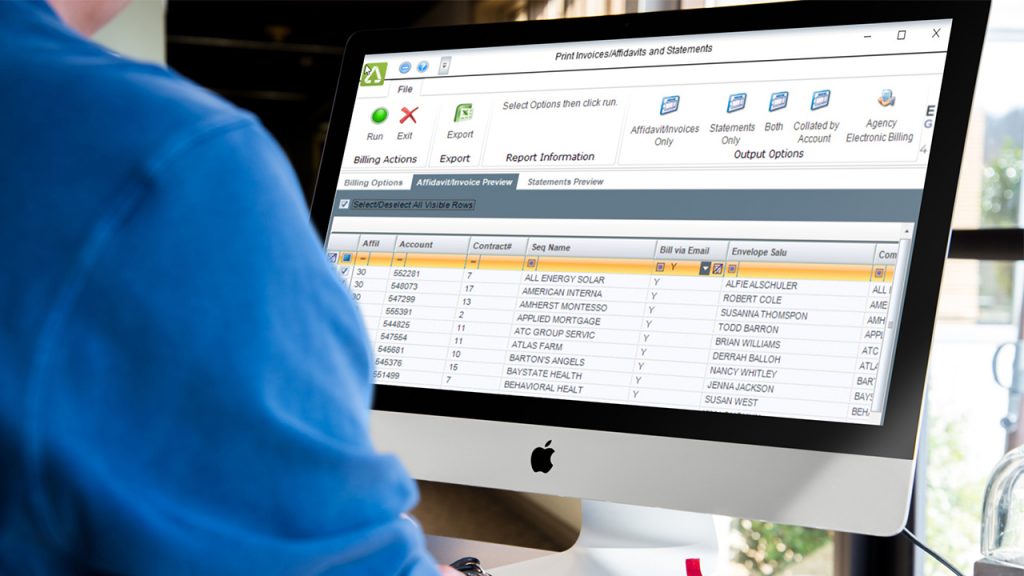 What automations does Allegiance Traffic interface with?

Allegiance Traffic integrates with ENCO, Music Master, and Audio Vault. Additional interfaces possible upon request.

What type of radio stations does this work for?

Allegiance Traffic works for public broadcasting, non-commercial, and commercial broadcasting.

Is Allegiance Traffic a cloud-based solution?

Yes, Allegiance Traffic is a cloud-based solution. On-premise options available upon request.

Can your system handle multiple stations?

Yes, Allegiance Traffic can track logs, accounts, and billing for multiple stations.

Does this tool allow for scheduling flexibility and manipulation of spots?

Yes, Allegiance Traffic is built to schedule based on the parameters set on the client's contract. Additionally, manipulation of scheduled spots is allowed for designated users.

Can multiple revenue streams be managed?

Yes, the ability to manage multiple revenue streams is possible.

What is the support agreement?

Allegiance Fundraising offers emergency support 24 hours per day, 7 days a week. For non-emergency support requests, business hours are from 7am-6pm CST.
Ready to streamline your radio traffic and underwriting management?