2 Strategies for Long-Term Fundraising Success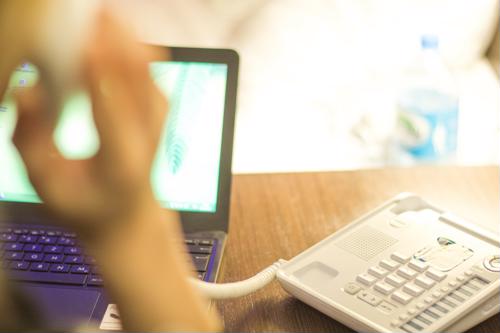 Fundraising is a vital consideration for all nonprofit broadcasters. A steady stream of donations means consistency in future planning and peace of mind while providing a general ability to focus on the medium- and long-term strategies that provide the most benefit. 
How can you focus your station's resources on the big picture for fundraising success?
Membership programs and drives
"A membership program is an excellent way to create a feeling of belonging."
A membership program is an excellent way to create a feeling of belonging among your most frequent listeners while also encouraging steady donations across many years. The Entrepreneur said there are a few different approaches to consider in terms of membership, specifically whether you organize a yearly membership drive or encourage signups throughout the year.
Open enrollment
With membership open throughout the year, broadcasters can constantly bring listeners aboard as steady contributors. It's also possible to provide more personalized attention during the initial sign-up and yearly renewal processes, although that's still dependent on staffing needs to a degree. A rolling membership also offers the benefit of providing income throughout the year, as opposed to one large chunk during a period of one month or several weeks as happens with a yearly drive.
The major concern with constantly open enrollment for membership is the need for some staff or high-level volunteers to spend significant amounts of time throughout the year managing the program. Contact has to be made throughout the year with listeners whose memberships are close to expiring, and securing new members is a similarly constant exercise.
Yearly drives
A single membership drive, or a few throughout the year, can help broadcasters secure long-term donations and a large sum of capital on a regular schedule. It can be easier to organize resources for these relatively infrequent and well-defined membership drives, and Entrepreneur said scheduling them opposite your yearly appeal means a more consistent cash flow. This approach also simplifies record-keeping and related efforts.
The downsides to a yearly membership drive center on limiting opportunities for interested listeners to sign up outside of the times when the rolls open. This can lead to missed revenue and discouraged listeners, two outcomes that are less than desirable for broadcasters.
Planned Giving
While not the steadiest form of donation, planned giving can lead to larger gifts to broadcasters while giving donors significant benefits in terms of tax liabilities and similar considerations. As PlannedGiving.com pointed out, the many options involved in this strategy mean it's possible for listeners to donate everything from the return on a life insurance policy to stocks, bonds, and cash.
Encouraging planned giving means taking a long-term view of your station's needs, as many of these types of donations will arrive years or decades in the future. Broadcasters will need to rely on other strategies until planned gifts start to pay off. However, once enough time passes, planned gifts will offer valuable contributions that are hard to match with more immediate strategies.
To learn more about making your fundraising efforts as powerful as possible, get in touch with Allegiance today.