4 steps to prepare a nonprofit organization for software implementation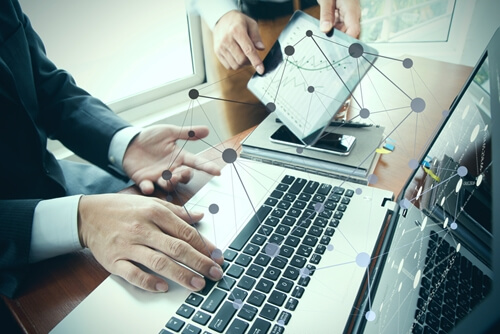 Software solutions are helpful tools when it comes time to collect donations from fundraising or manage volunteers. Your organization may see fit to acquire nonprofit management software to gain complete visibility of daily operations and streamline communication practices. A nonprofit can save a lot of time and money by simplifying fundraising reporting, finances and donor contact information.

A new software system, however, can be a fairly large investment. To ensure your nonprofit receives the best performance and gets the return on investment it expected, you need to make sure implementation goes smoothly and doesn't bring your organization to a standstill. Here are five best practices for nonprofit software preparation:
1. Develop plans and goals for new technology solutions
You shouldn't invest in software to "make things better" or "improve volunteer performance." Acquiring technology solutions based around general goals makes it difficult to measure success. The Nonprofit Answer Guide said companies must begin the implementation process by creating a formalized plan with clear objectives and expectations.
It's important to discover where the holes in your current system exist. You should see if you can develop specific metrics for software success. Find out if your organization wants the tech solution to cut down on the number of volunteer scheduling complaints or integrate performance between online and phone fundraising efforts.
2. Prepare existing data and systems for integration
A full audit of current systems helps you detect what areas need improvement and which sets of data are most important for your organization's success. You have to make sure all relevant information is ready for integration when you first acquire new infrastructure tools. For example, before you implement volunteer management software, you need to collect current schedules and any historical data about management techniques.
ERP Cloud News said knowing what information your organization uses and how staff and volunteers currently collect data helps you choose a software solution. You should select a program that works for your current and future needs.
3. Check-in with the people who will use the software
Software won't help your organization if your volunteers and staff don't use the tools properly. Before you acquire a data system, you should speak with future users about how the solution should help them achieve success in their normal tasks so they see the benefits of implementation and utilization.
Organization staff members and volunteers are a great source for insight into how software can improve daily procedures. Ask your people about what usually slows them down and seek their feedback on possible technology investments.
4. Place a team in charge of implementation
When you meet with volunteers and staff, you should look for the people who seem really excited about new software solutions. You're going to need a team to take charge of implementation. See if you can find a representative from each department who will report implementation progress and communicate concerns.
Your organization might have people specifically in charge of technology or you can seek outside advice. A best practice is to find a software provider that includes implementation procedures and training as part of its services.