Constructive Criticism for Volunteers: 3 Ways to Deliver Advice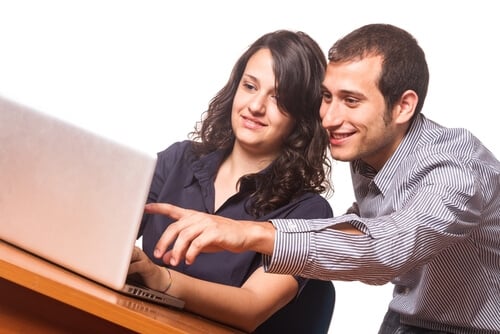 Nonprofit fundraising campaigns don't just need volunteers; they need hard-working people devoted to success. What happens when an organization's unpaid staff develops bad habits or makes consistent mistakes? Your nonprofit has to deliver advice and constructive criticism for volunteer performance.
Volunteers need skills and training.
The people who donate their time to a nonprofit's cause are crucial to its success. The VolunteerMatch blog suggested organizations are hesitant to take volunteers aside and critique performance for fear of losing their service. If an individual pledges their commitment for free, why rock the boat?
A fundraiser can't succeed through sloppy work. The Blue Avocado, a nonprofit magazine, said too many organizations have suffered through waves of untrained volunteers who mean well but don't know how to use their time effectively.
There are many resources for drafting help, but success is usually more dependent on quality than quantity. Volunteers must have the skills and training necessary to perform their duties. Sometimes this means course correction of activities.
How to provide volunteers with practical, constructive criticism
Here are three strategies to ensure the adjustments and instructions delivered to amend volunteer behavior are well-received:
1. Deliver mission-focused advice
Criticism should never be purposeless. If you have to give a volunteer instruction or ask them to change procedures, there must be a good reason. You want to present the motivation for the criticism at the top of the interaction.
Harvard Business Review said nonprofit organizations have an advantage over businesses because they have people who are devoted to a cause. While some companies can only offer financial incentives for performance, many individuals donate their time to a nonprofit because they genuinely believe in the mission. If they receive feedback, you should clearly explain how the adjustment will help the organization achieve its goals.
You have to offer specifics. Managers should deliver advice based on a particular action or attitude. You should have evidence that previous behavior has limited performance and projections on how new strategies could create positive results. Volunteer management software can help generate performance logs to capture accurate details.
Once you deliver advice, you should create a follow-up plan. A manager and volunteer must meet again to discuss how the alteration is going. This allows you to see if the individual changed their performance, and it provides the volunteer an opportunity to communicate how the new course feels.
2. Let them talk back
Nobody likes criticism. If you call a volunteer into an office to discuss their performance, they will probably try to defend or justify their actions. You should let them. Giving a volunteer a chance to voice their reasons for their behaviors allows you to understand their point of view.
Volunteers might make excuses, but they could also bring up legitimate problems preventing them from performing their duties. If multiple employees report similar obstacles, then you must take steps to change overall procedures. It may be a simple matter of slight alterations to volunteer schedules or redefining performance goals.
HR Morning said anytime a supervisor has to deliver constructive criticism, they should avoid using "you" statements. A feedback session should be a dialogue where the two of you focus on improving activities.
You can talk about the performance of the fundraiser or a singular task; discuss the action, not the person, which can prevent the volunteer from getting defensive.
3. Schedule feedback and measure results
There's a significant problem if volunteers only hear from organizations in times of trouble. Constructive criticism should be just one small part of the overall communication cycle involving every nonprofit organization member.
It's always a best practice to have regularly scheduled meetings with your volunteers despite their performance. During these routine conversations, you can include constructive criticism, praise, and questions about what the volunteer hopes to get out of their time. You have to schedule these sessions along with the individual's other responsibilities.
Whenever a manager has a mission-focused conversation with a worker, the organization must log the details into the volunteer management system. That way, when you deliver constructive criticism in the future, you can base it on everything the nonprofit knows about the particular individual.