The Advantages of Senior Volunteers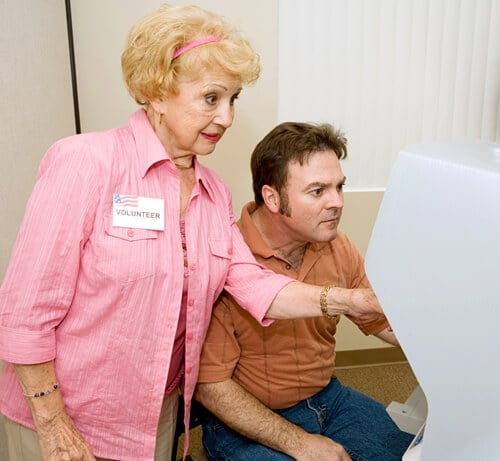 Nonprofit fundraisers focus a lot of their volunteer recruitment strategies on attracting younger groups or professional connections. These are essential audiences, but nonprofits shouldn't overlook the benefits of retired individuals and senior citizens. Volunteers over the age of 65 have much to offer to fundraising efforts.
They are ready to contribute.
Enthusiasm is one of the most important qualities a volunteer can have. Recent statistics show senior citizens are actively pursuing volunteer activities.
The Corporation for National & Community Service research found the two volunteer age groups with the highest median hours were individuals 65 to 74 and those 75 and older.
Senior volunteers often contribute to nonprofits that support children, veterans, the elderly, and disaster relief. Senior Corp is an organization that matches causes with senior volunteers who offer the best skills for the nonprofit's needs. Membership is more than 360,000 U.S. citizens over the age of 65.
It's a two-way street.
One reason senior citizens are so enthused to participate in fundraising volunteer programs is that it is good for them.
The Senior Citizen Bureau listed the numerous health and mental benefits older Americans get when spending their golden years giving back. Senior citizens who volunteer report higher levels of well-being than those who don't. Contributing their time to nonprofits decreased reports of grief or depression in retirees. Physical health benefits included lower rates of high blood pressure and reduced stress.
Volunteer positions allow people to use a lifetime of skill development for a good cause. Constant interaction with other people improves social skills and elevates mood. When a person retires, they are often seeking ways to avoid inactivity.
They have experience and community ties.
Retired individuals come from various businesses and industries so an older volunteer group can offer nonprofit fundraisers many talents and abilities.
Senior citizens with sales experience are great for fundraising drives. Retired teachers are excellent leaders for young volunteer groups. They could have experience in the area the nonprofit's cause is looking to affect, such as veterans contributing to troop support or former farmers speaking on behalf of environmental concerns.
The Volunteer Center of Cedar Valley found senior volunteers were an excellent resource for the local community. People who have spent their entire lives in an area had multiple contacts and knew about regional politics.
When someone leaves their profession, they can start to feel underappreciated. Numerous organizations overlook older generations, so nonprofits that turn to them with legitimate opportunities for community impact are often appreciated. Nonprofits must never look like they are humoring more senior volunteers but rather are grateful for their assistance.
Unique schedules
Another advantage of approaching a new group of volunteers is they have different habits than traditional contributors. While kids are at school and their parents are at work, older people can spend their day filling empty slots in the schedule.
Retirees usually have plenty of time on their hands. Even if they are looking for a part-time opportunity, the few hours they contribute could be during lulls in other groups. Volunteer management software should give nonprofit managers complete visibility of all their volunteer groups to see how they can get the best use out of the diverse individuals who offer their time.
Consistent scheduling practices provide potential volunteers with evidence of where their help is most needed. Seniors interested in nonprofit opportunities can see where they are most needed, and they will know they are an integral piece of the organization.