Volunteer Management is Key for Nonprofit Organizations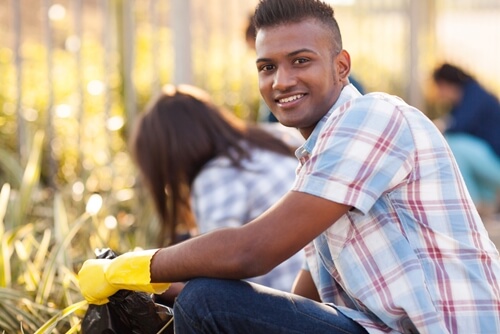 It takes more than just financial contributions from donors to achieve a nonprofit's foundational mission. In addition to money, many charitable groups also need people to give their time in support of a cause. As a result, a volunteer management system is a great way for 501(c)(3) organizations to keep track of those willing to help a charitable organization advance its cause and work closely with nonprofits in ways that don't involve monetary donations.

A recent article from The Chronicle of Philanthropy highlighted an initiative by the Taproot Foundation to match people who are willing to be volunteers with charitable organizations. Taproot created a website that functions as an online marketplace for nonprofits needing help in specific areas, The Chronicle wrote.
Participating 501(c)(3) groups can submit project proposals to the website, which acts as a quasi-job description, highlighting the areas of expertise needed to be exhibited by those individuals willing to volunteer. After the information has been thoroughly vetted by the Taproot Foundation, it's posted on the site, where individuals can see which organizations they can donate their time to.
"We want to make sure that we're helping on the front end," Liz Ahmburg, chief executive of Taproot, told the Chronicle. "But once that project description is created, we want to make sure that the nonprofit is accessing the best talent out there, no matter where it is."
To date, the Taproot Foundation has matched volunteers with more than 3,000 nonprofit projects. But that number is just a tiny fraction of the help that organizations need to achieve their missions. The Chronicle wrote that Taproot has bases of operations in five cities, but is looking to expand its network to provide matchmaking services for charities nationwide.
What makes a good volunteer management system?
If a charity uses a service like Taproot's to uncover people willing to donate their time to a specific cause, it still needs a system to keep track of these individuals. There are a number of donation management software platforms that also track volunteer help. However, certain metrics must be carefully tracked to have a robust operational system.
A post from Maddie's Fund highlighted some key characteristics of a good volunteer management system. The most important suggestion is to interview candidates before allowing them to be a partner. This will help ensure that the situation is a good fit for both parties. The goal of a charity enlisting volunteer help is the same as nonprofit fundraising efforts: To ensure that a long-term relationship can be developed as opposed to a one-time interaction.
Another good tip from the website is to stay in touch with volunteers after the work on a project has been completed. Calling them personally or sending them an email will show appreciation on the part of the nonprofit and create a sense of loyalty within the volunteer that will encourage them to lend a hand should the organization need his or her help in the future.