League of Women Voters Brand Strategy & Redesign
Cultivating the next generation of activists through design.
What We Did
Analytics & Insights, Digital Marketing, UX & Visual Design, Website Development
Tools & Tech
Drupal, Salsa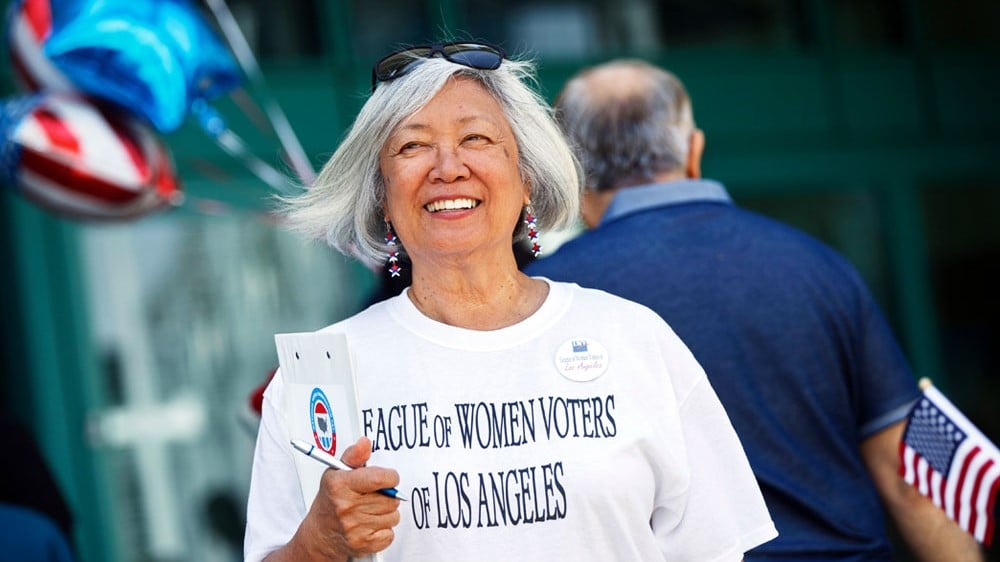 The Challenge
In the wake of an historic election in 2016, the League of Women Voters (LWV) has seen a groundswell in enthusiasm, interest, and opportunity. LWV came to Allegiance Group with a complex question – how do we harness the power of this moment through a digital experience that reflects today's activists while honoring an incredible 100-year legacy?
The Solution
Tell the story of a 100-year legacy. After discovery workshops and some user research, we developed a strategic vision: to craft a modern digital experience that connects LWV's unique brand history to current issues and empowers younger female activists to become civic changemakers on national, state, and local levels. We developed a robust storytelling experience around LWV's history of expanding and defending voting rights, mobilizing voters and volunteers, and grassroots organizing. Our team of designers, storytellers, and developers created a persuasive and compelling digital experience in Drupal 8.
The team at Allegiance Group understood our mission and brought to life our vision for a new website. Not only did their creativity and strategic guidance take our digital presence to the next level, but their attention to detail and professionalism has built a critical partnership for our organization.
Reach a Younger Audience
Based on our expertise and market research, we knew LWV needed to tell their story from their website visitors' point of view to win over younger activists. We helped them craft a new homepage tagline that talks about what an activist can do with LWV – "Empowering Voters. Defending Democracy." We helped LWV define what their tone and voice should be: active, powerful, relevant, and authoritative. We also crafted the visual design to appeal to this younger target audience with bold colors and authentic, active photos.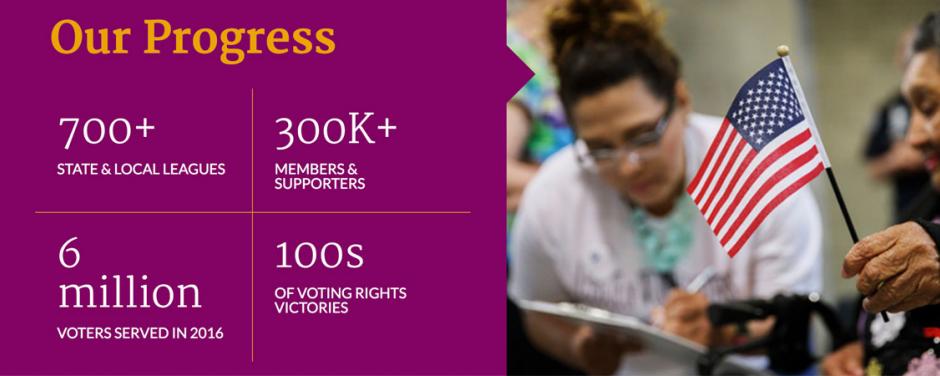 Make It Easier than Ever to Make a Difference
The site is all about action: voting, donating, joining, signing petitions, and other advocacy actions. We built a system that automatically selects relevant actions like signing a petition to urge Congress to support the Automatic Voter Registration Act. We designed and wrote copy to promote key actions like registering to vote and joining a local league. We also personalized calls to action; the most prominent CTA is an email ask unless we have an email address from that user, then the CTA switches to a teaser donation form. To demonstrate LWV's tangible impact on policy across the country and showcase their history of successes, we employed storytelling numbers and a mix of modern and historical photos.

Support Affiliates
LWV consists of over 700 state and local Leagues around the country. One of the redesign's goals was to help visitors join the League. In our user research, we found visitors didn't understand how to join the League on the old site. So, we improved the experience with new language that clarifies how to join the League using words visitors used: "To become a League member, join one of the 700+ state or local leagues." Since joining the League is frequently a visitor's goal, we also designed a prominent CTA for the homepage.
Our work included a second phase to redesign and migrate LWV's affiliate leadership site. This collection of guidelines, templates, and tools are designed to help the members and volunteers support the League's work in all 50 states and in more than 700 communities. We built on the previous work we did and leveraged the designs and templates for this members-only experience.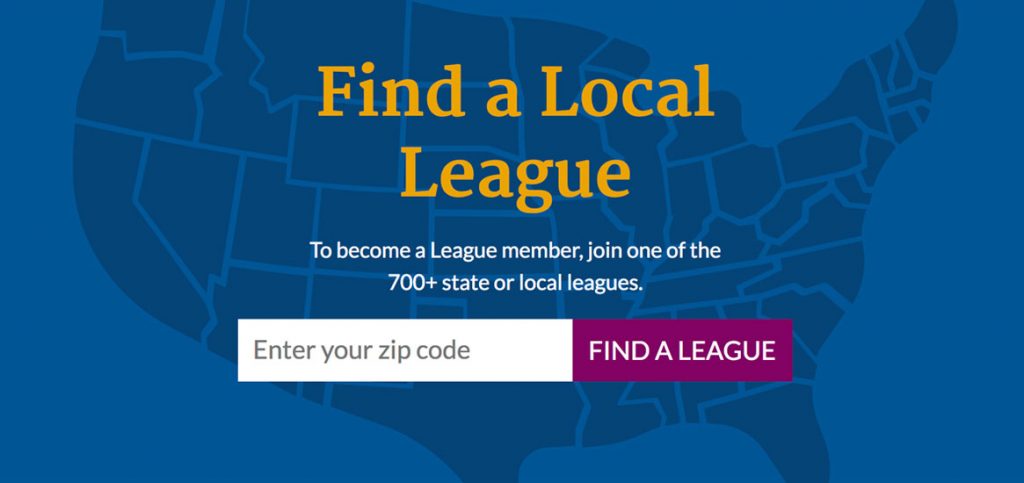 Put An End to Wasted Time
We significantly streamlined affiliate and staff workflows through a large Salesforce integration. The integration automatically pulls in affiliate information saving LWV staff hundreds of hours and allowing affiliates to own their information.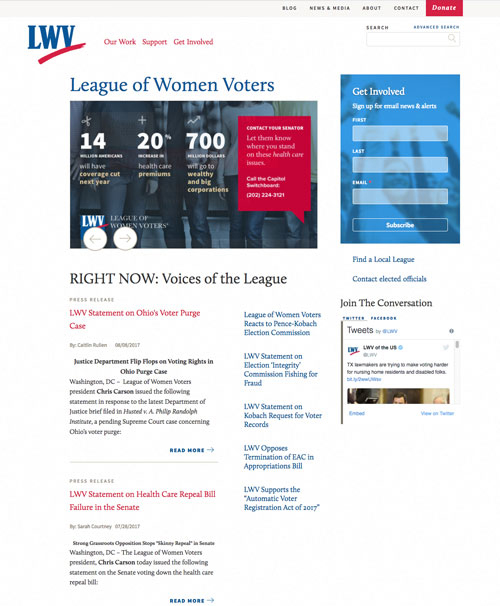 Awards: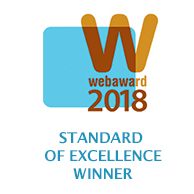 Be as bold as your mission. Partner with Allegiance.