Auction types nonprofits can utilize for fundraising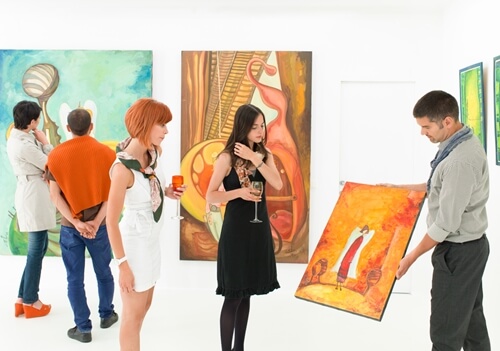 Fundraising auctions can be one of the best ways for a nonprofit to fund its programs and services. They work especially well because the people bidding make a donation and get something in return. Auctions have been used successfully by many different nonprofits. Whether it's a faith-based organization, a school program, an environmental charity or some type of international non-government organization, auctions can be used to help raise money. There are, however, several different types of auctions.

Live Auction
An auction can take place on-site, in a ball-room or meeting room, and the bidding is done completely in the open. This type of auction means bidders can see their competition. These bidding environments have the potential to get rather competitive, which can drive high-selling prices.
In most cases, bidders have already seen the items being auctioned. This means bidders know what they are looking for. Because the items in the auction have been inspected by bidders, there is the potential for the bidders to put down more money than they would for items auctioned online.
Online auction
Bidding completed online constitutes an online auction. Online auctions are common for selling items, thanks to sites like eBay, but they're also useful to nonprofits. Online auctions are highly customizable and can feature specific closing dates, item information, fixed bid increments and much more. Because the bidders are only viewing items via the Internet, they may not feel the same connection to the items as they do in a live auction. However, online auctions have the potential to attract more people because bidders don't have to be at any specific physical site.
Silent auction
A silent auction is an event much like the live auction, but instead of bidders calling out their bids, they bid in a silent fashion. This can eliminate some of the excitement associated with live auctions. However, silent auctions have a big advantage since they don't disrupt the environment of an event. This means that silent auctions can be integrated into other kinds of events. The auction can continue while a person gives a speech or while a dinner takes place. Of course, this doesn't make running the auction any easier, according to The Fundraising Authority.
Comply with government regulations
The NonProfit Times warns organizations to make sure they are in compliance with the appropriate laws,no matter what type of auction a nonprofit chooses. Taxes can become tricky when it comes to auctions and federal and state laws can apply. For this reason it's smart to utilize donation management software. A good software solution will track all bids and donations so they can be reported as necessary. Requirements usually depend on the fair market value of the item auctioned. Depending upon that value, acknowledgement letters and certain forms may need filled out. The type of auction held won't affect the regulations that need to be followed, so it's important to find out all relevant federal regulations as well as any state or local rules governing the use and management of fundraising auctions.