Brand and Reputation are Critical to Nonprofit Fundraising Efforts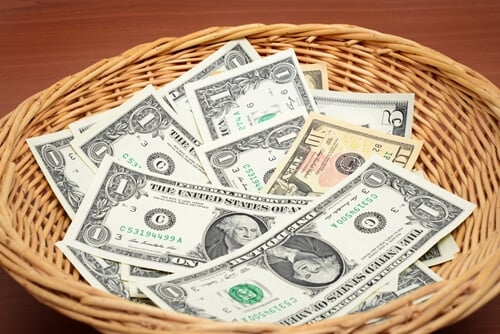 Nonprofit fundraising efforts can depend on a number of factors that are beyond the control of a 501(c)(3) organization. It's difficult to assess what compels an individual to make a financial donation to a charitable organization. Some may feel a deep connection to the overall mission of a nonprofit. Others may feel it is their duty to help out in any way possible. The motivations of donors are very fluid. However, there are two things that a nonprofit does have control over that can play a large role in driving increased contributions: brand and reputation.

Because there are a number of charitable organizations that can be considered household names, the brand can be a deciding factor when it comes to people making donations. Mission Enablers, a volunteer management and nonprofit fundraising website, states that charities can receive donations if their name is recognizable. Nonprofits such as the American Red Cross or the Girl Scouts fit this description. People know who these groups are and, in most cases, what they do. This information helps these organizations greatly when it comes to donor giving.
Effective brand management is how many organizations raise money to accomplish their foundational goals. In a recent article from Forbes, the magazine interviewed Nathalie Laidler-Kylander, author of "The Brand IDEA: Managing Nonprofit Brands with Integrity, Democracy and Affinity." She stated that with respect to nonprofit fundraising, the best organizations have an understanding that their brand is an asset that can be used strategically.
In addition, Laidler-Kylander stated that in order to achieve maximum effectiveness when it comes to raising money, a 501(c)(3) organization should always work to ensure that the brand name has a connection to the values and mission of the organization. Failure in this area can lead to misunderstanding and confusion when it comes to communicating with donors. It can also create a feeling of distrust that can hamper fundraising efforts.
The importance of a nonprofit's reputation
If a brand is helpful when it comes to encouraging potential donors to give, then the reputation of a nonprofit is even more vital. Mission Enablers states that charitable organizations are viewed positively when donors know their gifts will be used to support the organization's mission. This greatly improves its ability to drive donations. When it comes to contributor donations, having a good reputation is more important than having a strong brand.
In her interview with Forbes, Nathalie Laidler-Kylander stated that nonprofits with strong reputations can increase their chances by collaborating with other organizations with similar missions. These partnerships can bolster fundraising efforts considerably, but this is impossible to achieve if the charitable organization isn't viewed positively.
How to make brand and reputation work together
Mission Enablers states that in order for a nonprofit to have a solid reputation and brand name, the organization's development department must be instrumental in achieving these goals. In addition to writing grants, raising money, and planning events, this arm of a 501(c)(3) group must ensure that efforts in all three areas are undertaken at a high level in order to strengthen its brand and reputation.
The website lists a number of ways that the development department can use to accomplish these things:
Suggest necessary changes: If an organization is lacking in areas that can impact giving, the department should make suggestions on ways they can be improved immediately.
Take surveys: The best way to measure a nonprofit's standing in the community is to poll donors to gauge their likes and dislikes about an organization. This can help a nonprofit increase its fundraising efforts.
When it comes to raising money, charitable organizations need to understand that their reputation is directly tied to brand impact. Both should be guarded carefully in order to ensure that donors continue to support the mission of the nonprofit financially.