Empowering Donors with Corporate Matching Gifts & Using Technology to Help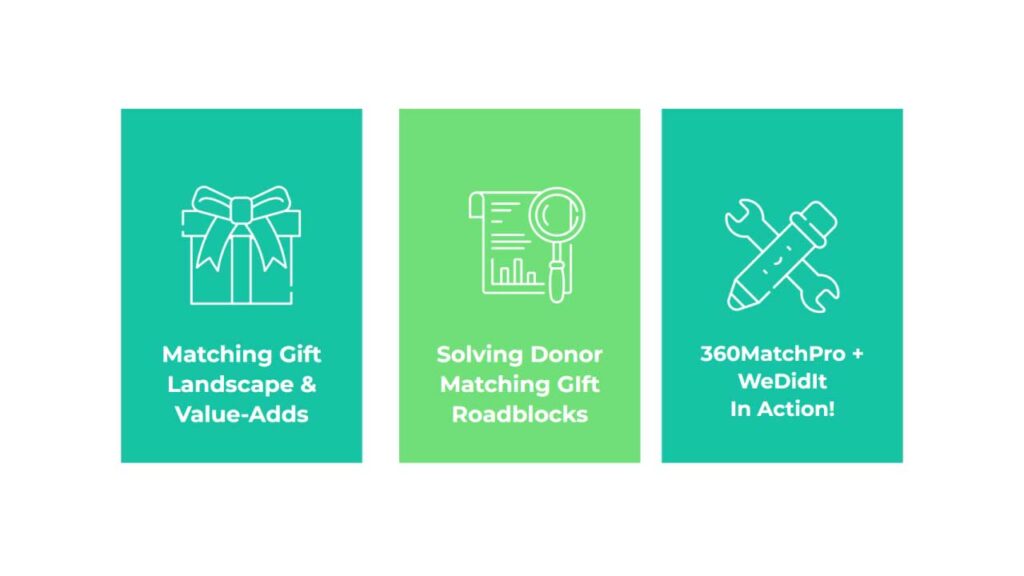 Corporate matching gift programs allow donors to double (or sometimes triple) their impact on causes that matter to them. However, many donors are unaware that they qualify for these matching gift programs or assume the process of requesting a match is complicated and lengthy. That means many eligible donors are not engaging with the process and leveraging an opportunity that could improve their donor experience as a whole!
Fortunately, technology can simplify the matching gift process for your donors. Using the right tools, nonprofits can increase awareness of matching gift opportunities and empower donors with the information they need to submit a request.
Join Double the Donation and Allegiance for this webinar as we overview:
The corporate matching gift landscape
The value of corporate matching gifts to your fundraising efforts
How to solve donor-matching gift roadblocks
How the enhanced 360MatchPro integration with Allegiance Group's WeDidIt tool can simplify the matching gift process
Plus, we will see the enhanced integration in action. By the end of this webinar, you will understand how to empower your donors with match opportunities and drive those matching gifts to completion.