Feeling rejected? Learn from unresponsive donors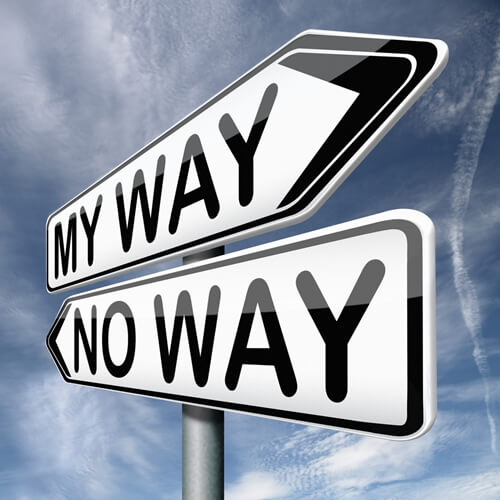 Most of the time, people do everything they can to protect themselves from failure. In the nonprofit world – if not more so in the for-profit world – success drives individuals to push themselves to achieve their goals and keep pushing their enterprise forward. However, for every person who succeeds, there are a thousand others who are met with rejection in one form or another. This is as much a part of an individual's professional life as their personal endeavors. During nonprofit fundraising projects, not every appeal will be met with open arms, hearts, and wallets. At some point, donor management professionals face the cold, hard reality of unresponsive donor prospects or former contributors.

The true test of character is how nonprofit organizations respond to those who say "No." According to Karen Eber Davis Consulting, a firm dedicated to helping nonprofit groups succeed in locating funding and support for resources, it's reasonable for fundraisers to hang their heads and fall into a depressed stupor after getting the cold shoulder from a donor prospect. Yet, this type of response won't provide a sustainable path forward. It's normal to be frustrated. While it's better to vent these negative feelings than let them fester, there are significant and longstanding lessons learned from donors who have stopped giving.
Donor segmentation
Putting donors into specified categories and groups can improve outreach efforts. One thing unresponsive contributors might be silently telling nonprofit management leaders is they aren't taking the time to get to know their donors at the level necessary to accurately develop messaging and go through their preferred channels. Software for nonprofits can make this task far easier by giving organizations the tools they need to quickly and conveniently collect this information and develop their fundraising strategies from a more informed perspective. By properly segmenting donors and prospects, charities and other philanthropic groups can better serve current expectations and anticipate the future needs of their donors.
Messaging
In fact, understanding donors through segmentation can lead to better messaging. Analyzing past giving habits and donor feedback gives nonprofits the opportunity to craft campaign messaging that will strike a chord with prospects. One misstep that nonprofits can avoid while developing their appeals is failing to understand the amount individuals are able to give. During targeted giving campaigns, it's likely that an organization will ask for a range of amounts, and if donors see a dollar figure that doesn't really align with what they're comfortable contributing, they'll likely be put off. At the same time, nonprofit groups will likely send the wrong message to multiple donor segments when they don't recognize the nuances in how donors identify with certain programs. In other words, as #fundchat explained, the project doesn't match an individual's values.
Channels
Donors prefer engaging with organizations through certain communication channels, and nonprofit groups need to understand these – and effectively respond to – expectations. Again, this stems from a proper segmentation strategy, which hinges upon donor feedback and analyzing data. While nonprofits can glean insights from larger trends, such as social media use among adults, macro-level data won't provide the individual-level information that helps build stronger relationships among contributors and the organization.
Take, for instance, a recent Pew Internet and American Life Project report, which found 71 percent of American adults online are Facebook users. Many philanthropic groups will jump to the conclusion that they should increase outreach efforts on this specific social networking site across the board. This might be effective for increasing online presence but less accurate for fundraising campaigns. Different donor segments want to communicate through various methods, like direct mail, telephone, text messaging, television, radio, and social media. It's up to nonprofit organizations to understand which of these best serves their donors,