Google Analytics 4: What You Need to Know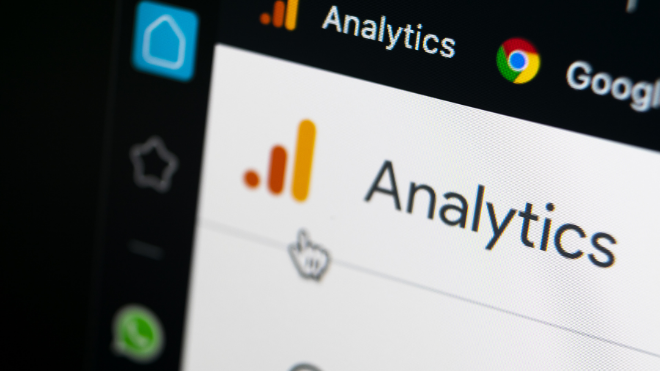 As if these last few months haven't given us more than our fair share of things to worry about, Google Analytics has recently launched the latest version of its platform, called Google Analytics 4 (GA 4).
While it isn't completely new – it was previously known as the "App + Web beta" (powered by Firebase reporting) – GA4 will now be the default platform for all new web properties moving forward and the place where all future improvements will be made.
There are some key differences between the existing Universal Analytics (currently installed on your website) and the new GA 4 platform that could have a major impact on the way you capture website user engagement data going forward.
"Just Give Me the TLDR Version. What Should I Do Now?"
There are a lot of exciting new features that Google Analytics 4 will provide, which we discuss below. But, here are the key takeaways:
Universal Analytics is not going away — you can (and should!) keep your current setup in place.
All new analytics properties must be created in GA 4 — Google will no longer allow you to create new Universal Analytics properties.
GA 4 uses a completely different data structure than your current Universal Analytics setup. Therefore, the data in UA will not be transferable to GA 4.
To make it easier in the future to move your organization over to GA 4 for reporting, you should create a new GA 4 property now to begin collecting data and give yourself time to get familiar with the new platform & its features.
Key Differences
The fundamental difference between Google Analytics 4 and Universal Analytics (UA) is the move from a pageview-based model to an event-based model.
Traditionally, UA has depended on pageviews to calculate key metrics and dimensions such as landing pages, bounce rate, time on page, etc. But new mobile apps and single-page web apps cannot meaningfully describe user behavior through this traditional model.
Therefore, GA 4 has replaced this pageview model and applied the new flexible concept of events, parameters, and user properties. Pageviews and screen views can still be counted as Events, but they will no longer be the building blocks that they used to be.
Shifting to an events-based model may seem daunting, but we believe that it will provide organizations with a prime opportunity to refocus on their key performance indicators, and then leverage Google's artificial intelligence algorithms to help optimize & report on those KPIs.
Privacy and Cookie-blocking Trends
One of the key reasons Google has made this update is to address major shifts in consumer behavior and privacy-driven changes in the industry. More and more web browsers and websites are moving towards blocking third-party cookies, which would make the traditional pageview-based model either obsolete or inefficient to capture all user data.
Therefore, the GA 4 platform becomes essential not only for Web + App businesses but for all businesses with a traditional Website-only model.
Key Features of Google Analytics 4
Improved User Interface and comprehensive Data controls
New Feature: Analytics Hub (previously available only for enterprise-level Google 360 users)
Smart Artificial Intelligence Insights
Advanced Built-In Engagement Metrics
Data Export and BigQuery Capabilities
Improved User Interface and Comprehensive Data Controls
Each view in Google Analytics 4 has been greatly enhanced with visually appealing graphs and models to help better understand trends and analysis. Traditional views from Universal Analytics, such as Acquisition and Engagement, will now be equipped with advanced metrics and averages like churn rate, lifetime value, etc.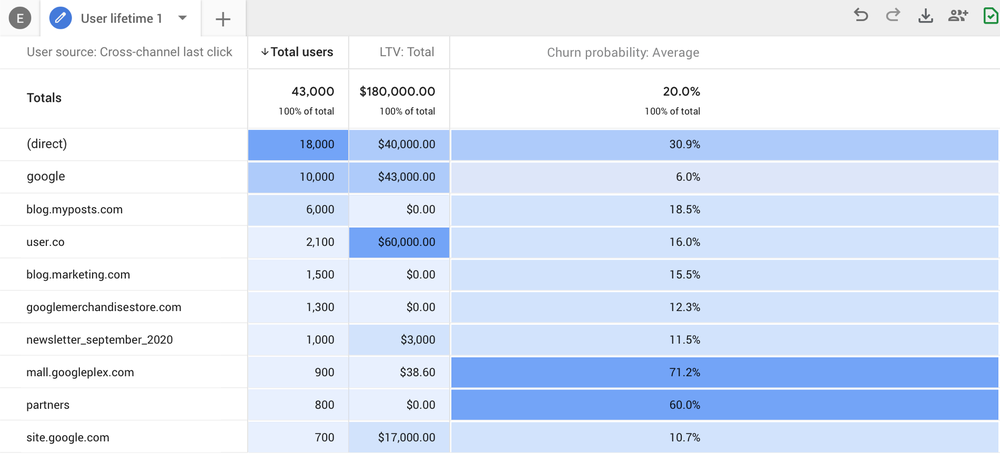 Each view will also have the capability to add secondary dimensions and other user properties or parameters collected during users' sessions: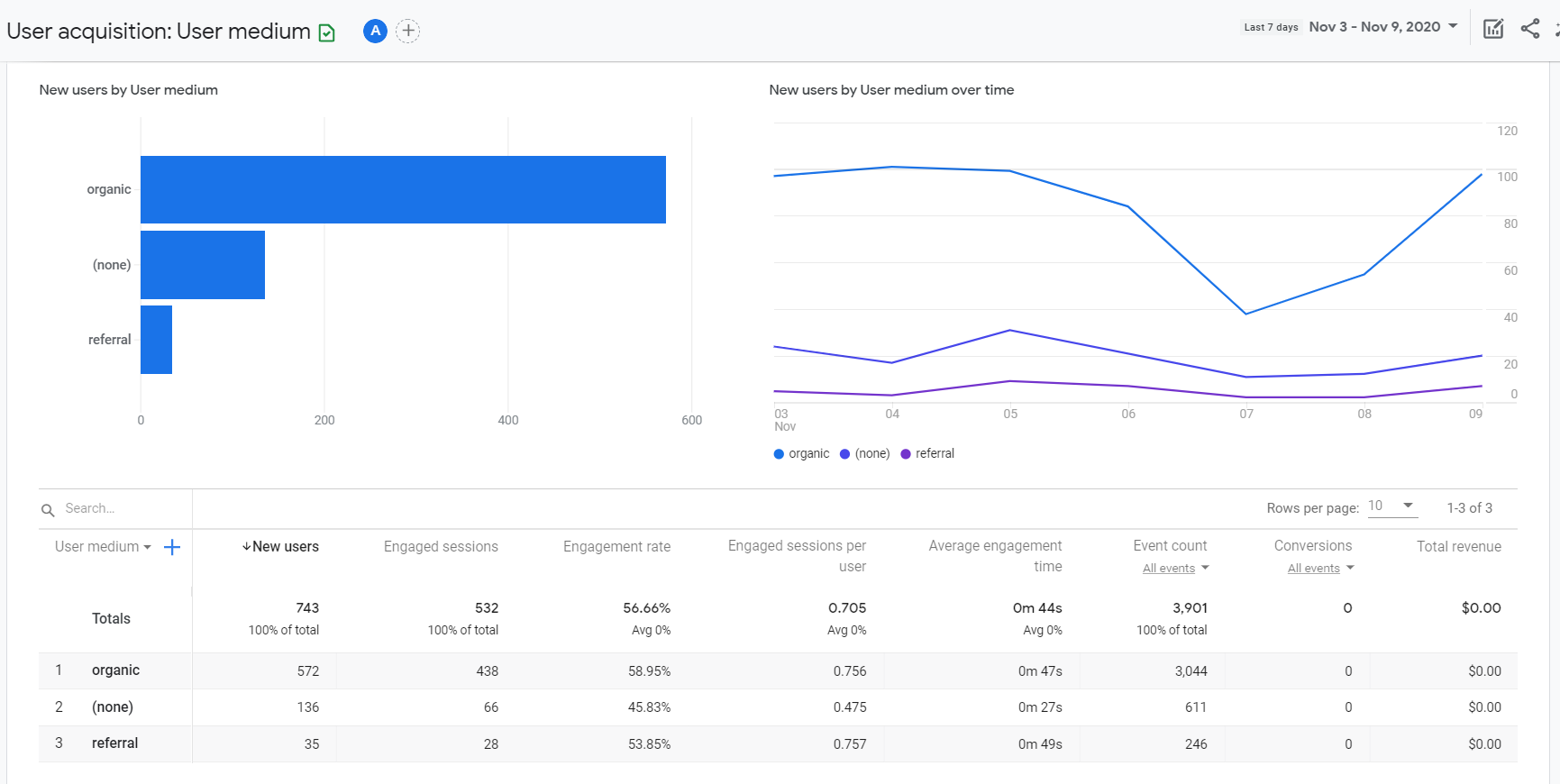 New Feature: Analytics Hub
Analytics Hub is a plug-and-play feature that is available by default in Google Analytics 4. This feature was previously only available for Google Analytics 360 accounts (the paid version of GA).
Analytics Hub significantly increases the ability to get a holistic view of your audience. You can quickly create paths and journeys that illustrate your users' behavior onsite and show how users from different channels, segments, etc. move through the site from point A to point B to point C and (ideally) to a conversion event.
This feature greatly enhances the customer pathing functionality, which was previously missing or limited in older GA releases.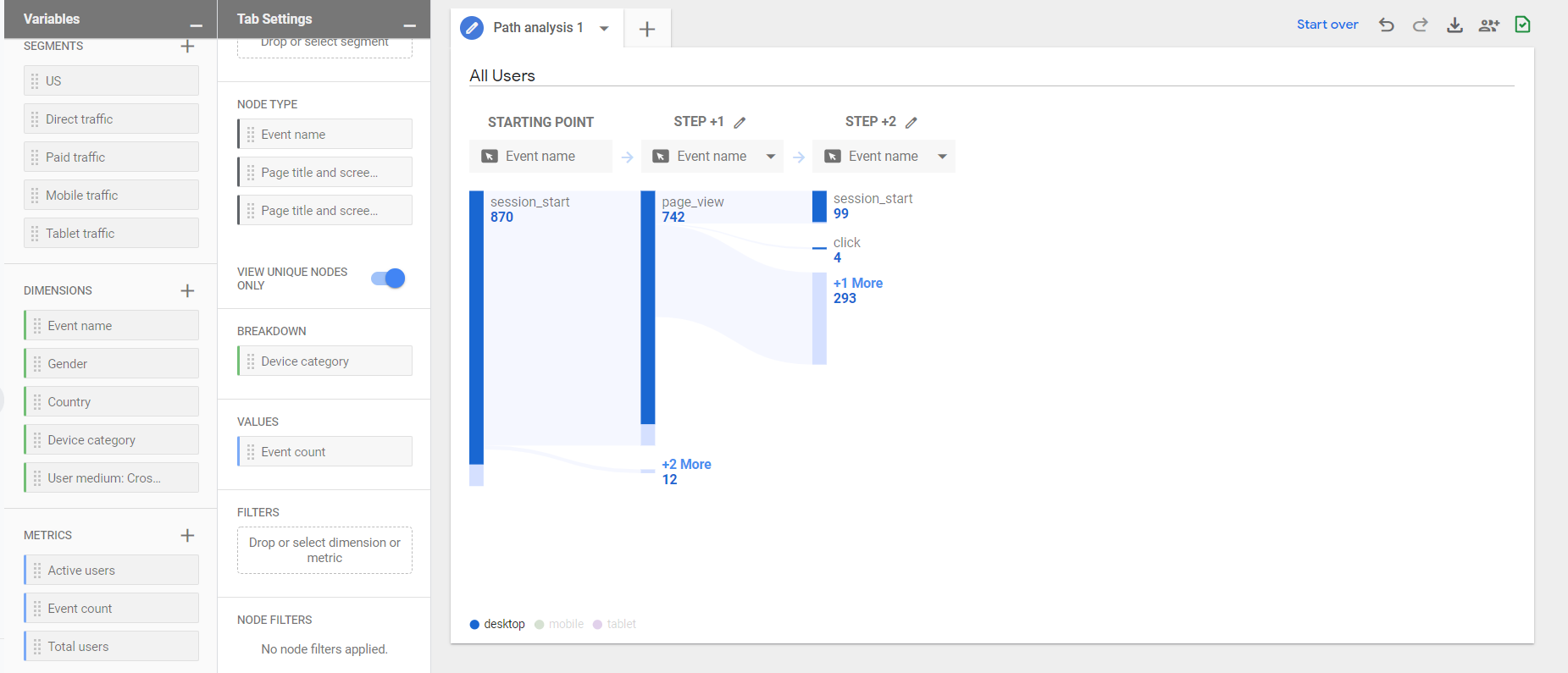 Smart AI (Artificial Intelligence) Insights
Based on your data, GA 4 will now give you personalized insights and analysis based on past trends and future predictions. You will have the ability to ask custom questions and review suggestions made by Google's AI algorithms.
It will also give you AI-driven date comparisons that will help marketers better manage budgets and traffic allocations.

Advanced Built-In Engagement Metrics
Propensity and Churn Rate
Google Analytics 4 will allow you to combine audiences based on their probability to perform a certain event on the site. By default, it will give you metrics like churn rate and probability graphs that will help marketers predict campaign performance based on website data.
New: Engagement Rate (Bounce Rate is going away)
Because Google Analytics 4 uses an event-based model rather than a page-view model, certain page-level metrics such as Bounce Rate will be going away moving forward.
With the recent trends in user behavior — with users increasingly consuming a single article page or web apps in a session — bounce rate has become less important as a decisive metric for gauging user engagement and interest. Instead, GA 4 will rely on Engagement metrics which represent metrics like user engagement on a single page and events on a subsequent screen or page, over a duration of time.
Other engagement metrics will include:
Engagement Rate = (engaged sessions) / (sessions)
Engaged Sessions per User = (engaged sessions) / (users)
Engagement Time = sum (engagement time)
Enhanced Built-in Measurements
All new Google Analytics 4 properties will come with several advanced metrics out-of-the-box such as scroll rate, outbound link tracking, video view rate, etc. These metrics previously required advanced JavaScript implementation and maintenance over time.
Cross-Platform Roll-up
For businesses that have both Website and Mobile App tracking, GA 4 will allow you to unite users under a single reporting platform and analyze behavior in a cohesive, user-centric manner.
Data Export and Google BigQuery Capabilities
BigQuery is a cloud-based data warehouse that lets you perform complex queries of large datasets. With your new Google Analytics 4 properties, you can export all of your raw events to BigQuery, and then use SQL-like syntax to query that data.
In BigQuery, you can choose to export your data to an external storage or import external data for the purposes of combining it with your Analytics data.
Conclusion and Recommendation
Most importantly: there's no reason to panic. Your existing Universal Analytics setup will continue to work — Google is not sunsetting this product in the foreseeable future. However, all new properties and all product development & enhancements will be made in Google Analytics 4 (and not in Universal Analytics).
GA 4 will be the industry standard going forward. And, because the data structure within GA 4 is different from Universal Analytics, you will not be able to import your existing UA data into GA 4. And all new GA 4 properties will be a completely clean slate that you're starting from.
Therefore, we recommend that you create a GA 4 property ASAP to run in parallel with your existing Universal Analytics setup. If you begin collecting GA 4 data now on your website visitors' behavior, that will allow you to test drive all of the new features & enhancements of GA 4 while maintaining your existing reporting from UA. And, you will be ahead of the game if/when you decide to fully transition to GA 4 for all your reporting needs.
If you have any questions about how to create a new Google Analytics 4 property, our team of analysts would be happy to assist. Contact Brian Rogel.