Google Page Experience Update: Is Your Site Ready?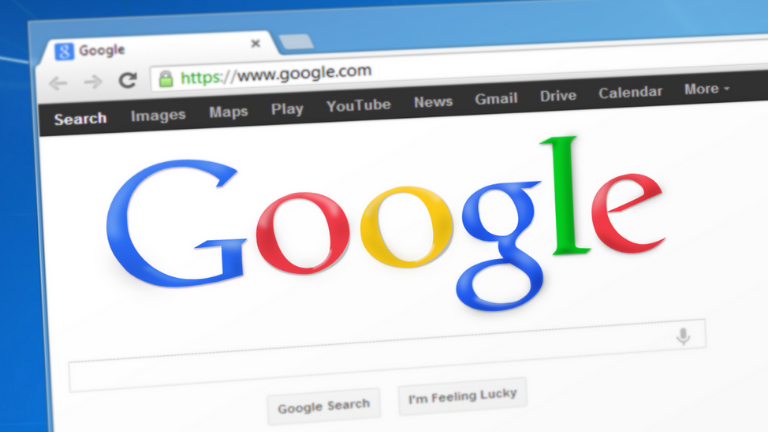 Starting in mid-June 2021, Google will begin the gradual rollout of a new page experience update that could impact how your website is ranked in Google's search algorithm.
Now more than ever, it is critical your website delivers the best possible user experience to ensure your business continues to rank well in Google searches. Not to worry!  
We've prepared some resources and key information to help you get ahead of the coming changes, optimize your website experience, maintain a high ranking in Google search, and continue to drive traffic to your website.
What is the Google Page Experience Update?
Short and sweet: Google rewards websites that are user-friendly and deliver quality, relevant content on all pages with higher search rankings. A poor page experience will have a negative impact on your Google page rankings and ultimately result in a decline in traffic to your website. Google looks at five critical ranking signals to determine the quality of a website's overall page experience:  
Core Web Vitals: Pages should provide a quality user experience with efficient page loading time, high interactivity, and visual stability (no unexpected shifts or movement of page content).
Mobile-friendliness: Pages are optimized for browsing on a mobile device – users can navigate the site with ease and quickly find what they are looking for.
Safe browsing: Pages do not contain malicious elements such as malware, phishing or deceptive content.
HTTPS-security: Pages are secure and served over HTTPS (an encrypted network protocol and an alternative to HTTP).
Intrusive interstitial guidelines: Content is easily accessible to users without disruptions that lead to unpleasant user experiences (think: annoying pop-ups!)
Is your website hitting the mark on these five ranking signals? Or do you even know?
If not, now is the time to reassess your website optimization strategy. We've got you covered with key improvements you can make to your website in advance of Google's algorithm update.
Core Web Vitals: Three Key Performance Metrics
Google will now use Core Web Vitals as a key metric for quantifying a page experience and use this measurement as an indicator for how well users experience your site.
These factors evaluate the loading speed, responsiveness, and visual stability of a webpage. It is essential to test and optimize for the three performance metrics listed below in advance of the page experience updates to ensure your Google search rankings are not impacted.
Largest Contentful Paint (LCP)
The amount of time it takes for the main content on a page to fully load. By Google's standard, an ideal LCP measurement is 2.5 seconds or faster and anything over 4 seconds is considered a poor LCP.
How can I improve LCP on my website?
Optimize the Critical Rendering Path
Remove web fonts that are slowing down the page loading time
Remove any unnecessary third-party scripts
Upgrade your web host
Remove large page elements
Minify the CSS (bulky CSS significantly slows down the page)
First Input Delay (FID)
The amount of time it takes for a page to become interactive between the first user interaction with the page (i.e., a click or a scroll down) to the browser becoming responsive. An ideal FID measurement is less than 100 milliseconds and anything over 300 milliseconds is considered poor performance.
How can I improve FID on my website?
Minimize or reduce JavaScript execution and implementation time
Use a browser cache to make content load faster
Reduce the impact of unnecessary third-party scripts like Google Analytics
Minimize main thread work
Cumulative Layout Shift (CLS)
The number of unexpected layout shifts (browsers or webpages shouldn't show unexpected moves, changes, or shifts while the page is loading).  By Google's standards, a CLS score of less than 0.1 is optimal and anything over .25 is considered a poor score.   
How can I improve CLS on my website?
Set size attribute on images, videos, GIF or other media so that the website doesn't change once the browser loads  
Reserve space for ads using CSS aspect ratio boxes so that they are properly transitioned onto the page 
Add new UI elements below the fold so that layout changes are not forced on the page  
Avoid stacking content on top of each other, unless it's for the purpose of user interaction (i.e., a chat or a dialogue box)  
Measuring Core Web Vitals
In anticipation of the updates, Google has made it easier for SEO and web managers to measure Core Web Vitals. You can now use any of the tools below to evaluate your website:
Mobile Friendliness
It's important that your site delivers a positive user experience on both desktop and mobile to avoid being penalized by Google. Is your site mobile-friendly? If not, you could experience a lower ranking in Google search as a result. Try Google's free mobile-friendly test to assess your website's responsiveness.  
Safe Browsing & HTTPS-Security
Google's page experience updates will prioritize safe browsing and site security in determining your page experience quality. Make sure your website is free of malicious content, social engineering scams, spyware or false information. You can check how safe your website is through the Security Issues Report in the Google Search Console. It's also important to serve your pages over HTTPS to protect the integrity and confidentiality of user data – learn how to secure your site with HTTPS.
Intrusive Interstitial Guidelines
Intrusive interstitials are essentially pop-ups that block some or most of the screen area. These can be very annoying for a user and negatively impact your site's ranking signal. Below are a few examples that are considered intrusive interstitials and should be avoided:
A pop-up that covers your main content, either immediately after the user navigates to a page from the search results or while they are viewing the page
A pop-up that appears on its own without prompting
Displaying a standalone interstitial that the user must dismiss before accessing the main content
Using a layout where the above-the-fold portion of the page appears similar to a standalone interstitial, but the original content has been inlined underneath the fold
Now is the time to start preparing your website for Google's page experience updates. Follow these tips to protect your existing Google search rankings and set your business up for SEO success!
Questions? If you have any questions about how to prepare for the Google Page Experience updates, our team of analysts would be happy to assist! Contact Brian Rogel at [email protected].