Handle Declined Credit Cards and Avoid Lost Revenue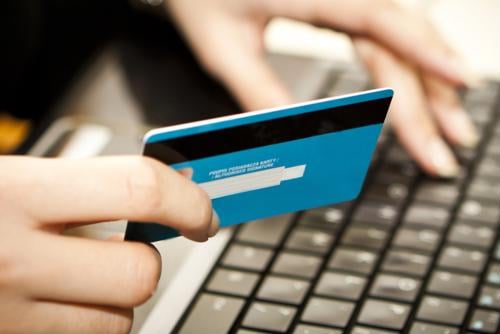 Your Guide to Handling Declined Credit Cards and Avoiding Lost Revenue

A declined credit card is the bane of any fundraiser's existence. Declines most often occur because the card on file has expired, and if not dealt with in a timely manner, those declines can lead to substantial losses in expected revenue.
The best way to get ahead of declines is to avoid them – which means you must be proactive. You have two options. One is to convert as many donors as possible to EFT, since bank accounts never expire and are rarely canceled. Also, EFT fees are often lower than credit card fees.
The second way to avoid declines is to communicate with donors 30-45 days before the credit card on file is due to expire. That means sending mail and email reminders asking donors to update card information and following up with phone calls to non-responding donors.
Donors rarely cancel their memberships and most are happy to update information once they become aware that such action is needed. Building time and resources into this effort will pay off for fundraisers.
If a card is declined for a reason other than expiration, attempt to process it at least three times – sometimes cards are declined because the donor is over their credit limit or haven't paid their bill. The charge will process given a few days between attempts.
Set up a Recapture Task Schedule and stick to it:
Day 1 – Send an email automatically following a declined card. Make a phone call in the afternoon, or evening. If you don't reach the donor, leave a friendly message that includes a prominent thank you for their membership.
Day 3 – Repeat Day 1 process.
Week 1 – Email a reminder.
Week 2 – Mail and email reminders.
Week 3 – Email a reminder.
Month 1 – Mail a reminder.
Month 2 – Mail a reminder.
After 30 days, cease attempting to process the declined credit card, as you'll be charged for every try if the card is expired and a run has already been attempted. Instead, add a "bad credit card" activity to the donor record, change the mode of payment from credit card to cash mode and send a bill to the donor. Continue to try to get the new credit card expiration date, but also continue to bill so that collections remain on target.
To reduce the load of manual attempts, you may want to participate in an Automatic Update Service. Sage Credit Card Processing, which is integrated with Allegiance Fundraising to eliminate manual keying, offers an update service for Visa and MasterCard, automatically verifying donor records stored in their secure vault. You can also work directly with the credit card company – MasterCard, Visa, American Express and Discover — for an average charge of 50 cents per card. However, not every issuing bank participates in such services, so not all cards can be updated automatically.
"The key to managing decline is constant vigilance. If you get tired of the endless nature of the process, just run a few reports to show how much money you've recaptured through your efforts."
Fifteen second on-air spots reminding donors to update their credit card information can reinforce your mail, email and phone efforts. You can also encourage donors to use their online portal (OPI) to update accounts and credit card information.
The key to success in managing declined credit cards is constant vigilance: do not fall behind; do not avoid dealing with declines; change payment type from credit card to cash after 30 days and send a bill.
If you get tired of the endless nature of this recapture process, run some reports and see how much money you recapture every month through your efforts – or how much you lost when you let it slide.
If you have questions regarding how to run necessary reports to initiate this process, or about how the on-line donor portal works, don't hesitate to contact Allegiance.