The Data Privacy Conundrum
What Nonprofits Must Know for Year-End Planning & Beyond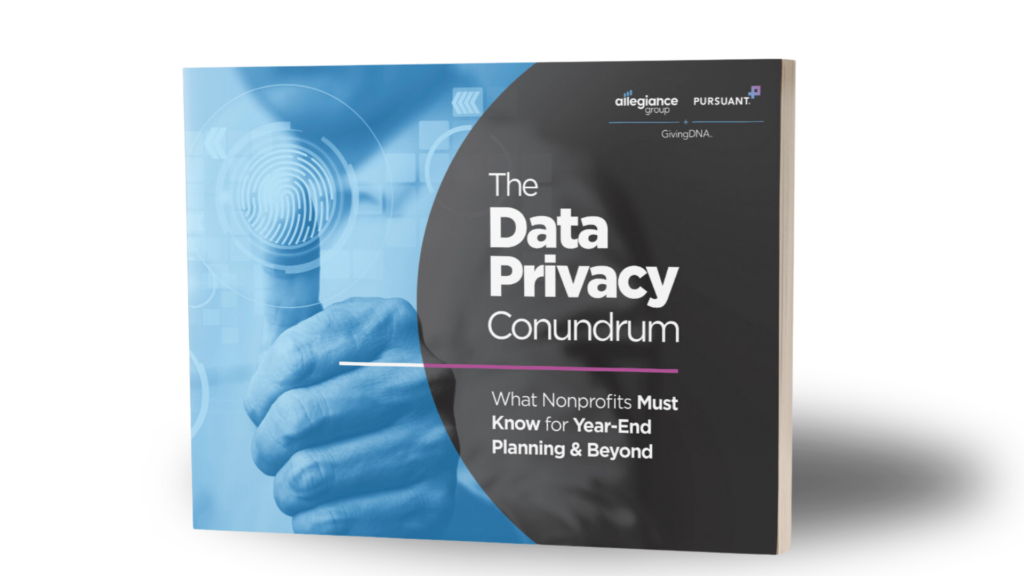 Keeping up with data privacy requirements can be a little tricky because they're constantly evolving. Big tech platforms like Google and Apple are tightening their restrictions about the kinds of data you can collect, while state governments are increasingly setting up their own rules and regulations.
While the changes will require shifts in basic business practices, all hope is not lost.
In this resource, we walk you through:
A summary of current and future changes in data privacy
Short and long-term recommendations for adjusting your digital strategies
Steps you can take TODAY to be successful at year-end
How to prepare for the future of data collection and management at your nonprofit
Complete the form to get your copy of The Data Privacy Conundrum.