The Importance of Thanking Donors for Their Contributions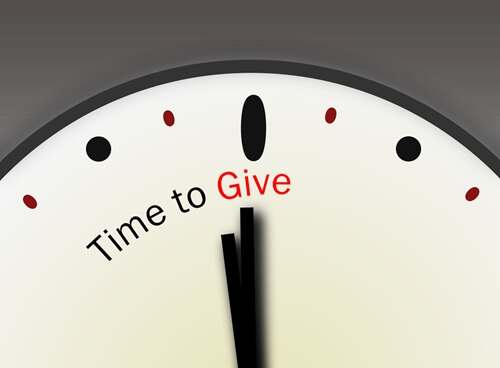 Donor management software is an excellent way for charities and other organizations to track the number of people making contributions and the dollar amounts they give. But it can also be used to show appreciation for their benevolence. One of the simplest and easiest ways this can be done is by crafting a thank you letter. This may seem like an action that falls under the common sense category, but it's vital to any nonprofit's fundraising efforts to thank donors for their giving.
If done correctly, showing gratitude can not only help increase donor loyalty to a nonprofit that supports a specific cause, but it can also lead to increased donations as well.
How to create a "Thank You" letter

NPEngage lists some helpful tips that demonstrate donor appreciation in a letter, but one of the best is reiterating why their contribution is essential. The website suggests in addition to thanking them; it's also important to highlight how their money will be used.
This approach creates organizational transparency and builds donor confidence. The website states that in an ideal world, this communication should come from the person appointed to the highest leadership role within an organization, such as the program director or CEO. This lends itself to contributors feeling as if they are valued while also potentially creating an affinity for the organization on the part of the donor.
Another suggestion from NPEngage is not to make a "Thank You" letter a one-time thing. Creating a series is a way to create a higher level of engagement between the organization and the donor. This can be done in two or three parts, but one of the key points to remember on any follow-up of this kind is to include a call to action. Whether encouraging a deeper level of donor involvement or inviting them to learn more about the charity or the specific program, staying in touch with donors through this kind of communication helps to foster a stronger relationship with the giver.
The value of a compelling story

While a "Thank You" letter is a great fundraising tool that any nonprofit can use, a story that connects with people emotionally is even more effective when used to thank donors for their contributions.
In a separate article from NPEngage, the website lists ways to integrate storytelling to strengthen nonprofit fundraising. Some helpful tips include sending a postcard that begins with an anecdote of some kind and including the link to a website that people can visit if they want to hear the rest.
This is a great way to tap into donors' emotions, and if the website link includes a portal that allows someone to contribute more, that plays to an organization's advantage. Another suggestion is connecting with donors over the phone to communicate your organization's story that way.
Sending information through the mail is useful, and so is steering people to an essential website. But it's crucial never to forget the value of personal interaction. In many cases, donors like to hear from the organization they've made a charitable contribution to. This is a great way to personalize the giving experience, and this action could go a long way in securing repeat donors who may also be encouraged to give more than they did initially.
Fundraising isn't easy, but there are ways to make it more effective. Following some of the tips outlined here can make a world of difference in your organization's efforts.