Top Interview Questions For Hiring a Major Gifts Officer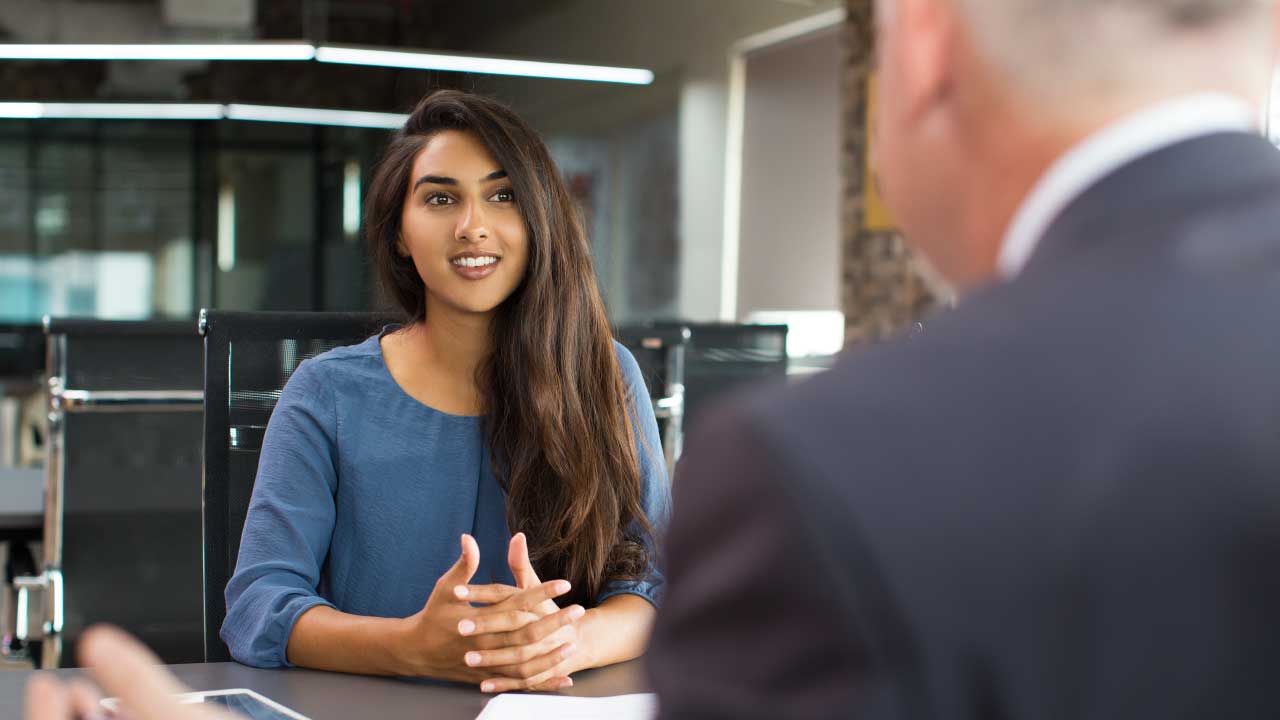 When you're looking for an employee, it's not a decision you undertake lightly – especially when it's someone who will have as much of an effect on your organization as a Major Gifts Officer (MGO).
What is a Major Gifts Officer?
A Major gifts officer cultivates high-level donors, connecting with them individually to build relationships that significantly impact your nonprofit.
What skills and qualities should you look for in a major gifts officer?
The MGO is a big deal because it requires a unique skill set:
A love for people
A genuine dedication to your cause
A good storyteller (and 'question asker'!)
A great listener
An experienced fundraiser
Excells at setting and tracking metrics/ goals
So, while your personal preferences may vary, the top qualities of a major gifts officer are pretty consistent. They like people, are dedicated and enthusiastic about your cause, are great storytellers and listeners, and have a natural gift for raising money (of course!).
But not all of these may be immediately on display when you're interviewing someone – so you have to ask the right questions to find out!
What questions should I ask when hiring a major gifts officer?
Below is a comprehensive list of far more questions than you'll likely be able (or want) to ask, broken into sections covering some of the most important aspects of major gifts work. While there may be additional, organization-specific questions you'll want to ask, what is important is to ask candidates questions from each skill set.
Personal Interest, Awareness, & Passion
Great major gifts officers need to have a passion BOTH for the organization and fundraising profession. Candidates should be able to quickly articulate a nuanced commitment to both in the form of details about the organization, trends in fundraising, and awareness of traits required to be a strong major gifts officer.
What experience do you have in major donor fundraising?
What was your proudest moment in this line of work?
How do you stay up-to-date with best practices and trends in major donor fundraising, and how do you integrate new ideas into your work?
Which trends are you/have you been most excited about in the last year or two? What makes you nervous?
Why would you like to work here as a major gifts officer?
What was your worst fundraising experience, and what did it teach you?
What, in your opinion, are the 3-5 characteristics most important in a successful major gifts officer?
What makes you an excellent candidate for this position?
Data & Discovery
Candidates should be able to speak to the process for donor research, which data points they have found are most impactful, what information is needed prior to a donor visit, and the art of donor research. Candidates should also be able to speak to goal-setting and the role of data in informing overarching strategies and identifying risks and opportunities. Candidates don't necessarily have to have a great deal of experience – but understanding the role of data within major gifts is important.
How would you go about discovering new potential donors?
What strategies do you use to research new philanthropic opportunities?
Describe your experience with using data analytics to inform major gift decisions.
How does data inform your fundraising strategies?
Which fundraising tools have you used in the past?
What is the most challenging part of identifying potential donors?
Relationship Building
The candidate will be walking into a 'cold' portfolio (meaning they are likely unknown to the donors). Their ability to quickly build relationships and manage deepening relationships in an organized fashion will be critical to their success and the organization's ability to see timely ROI.
How do you approach building relationships with major donors and prospects?
How do you ensure that your major donor communications are personalized and relevant?
What is the most challenging part of building relationships with potential donors?
What strategies do you use to manage a full portfolio of current and prospective donors?
When approaching a potential donor for the first time, what is your strategy for building trust?
How do you ensure that major donors feel engaged and invested in your organization beyond their initial gift?
Securing the Gift
Candidates should be able to speak to a variety of scenarios, including specific examples based on personal experience. However, most candidates will have a handful of success stories to share. These questions are intended to go beyond previous success to uncover strategy, breadth of experience, and approach to a variety of common scenarios..
Can you give an example of a time when you had to think creatively to secure a major donation?
Can you describe a time when you had to work with a team to secure a major gift, and how did you manage the collaborative process?
Can you describe your experience with legacy or planned giving and how you work with major donors to consider these options?
How do you ensure that all major gift solicitations are compliant with relevant laws and regulations?
What are some of the most effective strategies you've used to cultivate a major gift?
How would you approach a donor with a big capacity who has consistently donated small amounts?
How would you manage a donor who had previously given a large gift but stopped making donations?
Sell me this pencil. (An odd one, but this can be a great opportunity to see how the candidate thinks on their feet. Did they engage you in the conversation by asking questions to understand your needs better or launch immediately into a pitch? Did they try to sell the features or cast a vision?)
Managing Obstacles
These questions will require the candidate to reflect on, share their experience with, or describe their approach to major gifts in the 'real world' where things don't follow a perfect plan.
Can you describe a time when you had to overcome a major obstacle in securing a donation?
Can you tell us about when you had to work with a difficult major donor and how you successfully managed the relationship?
Can you describe a time when you had to navigate a delicate or sensitive situation with a major donor, and how did you handle it?
Have you ever managed a major gift initiative that failed? What lessons did you take away from the experience?
How do you handle donor relations when a prospect is not interested in making a donation?
How do you handle difficult conversations with donors who may be unhappy with their donations?
Pretend you've secured several large gifts for a new program that the organization decided they no longer wanted to launch. How would you move forward?
Goal Setting, Organization, & Other Skills
These questions aim to identify the candidate's comfort with and belief in the importance of goals, metrics, and measuring actions to results (vs. only the soft, albeit very important, focus on relationships). Strong candidates will thrive when goals are clearly established and will articulate processes for balancing working towards these goals while honoring donor readiness. Candidates will also need to be self-motivated and highly organized and should be able to articulate personal style (or previous employers' structure) for keeping multiple detailed priorities in flight.
What metrics do you use to measure success in major gift fundraising?
How do you measure the impact and effectiveness of your major donor fundraising efforts beyond just the amount of funds raised?
Talk about how you integrate goal setting and tracking progress into your work.
Describe your experience with creating and managing budgets for major gift initiatives.
What strategies do you use to track progress on major gift projects?
How do you stay organized and manage your workload when working with multiple major donors simultaneously?
How do you ensure that your major donor fundraising efforts are inclusive and reflective of the diversity of your community and the broader philanthropic landscape?
Wrapping Up
It should not be undertaken lightly when you get to the point in your nonprofit's life that you're considering hiring an MGO. Approach your hire like you might approach any other crucial interpersonal relationship. If you find someone with the right smarts, curiosity, friendliness, fundraising drive, and stamina, you, your new major gifts officer, your donors, and your causes will be well on your way to a beautiful friendship.
Build a strong major giving program.