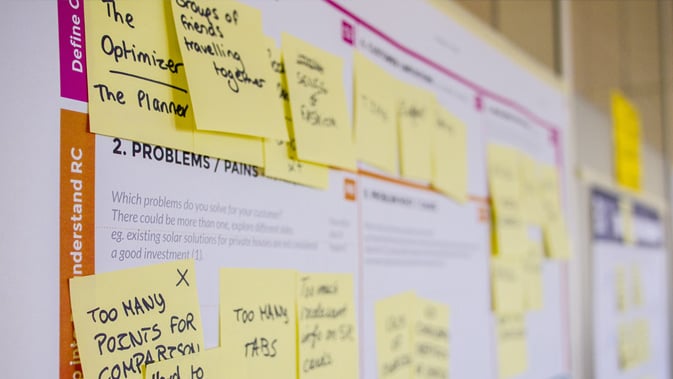 Strategy & Planning
Efficiently and effectively achieve your business goals through smart integrated solutions
Strategy & Planning for Nonprofits and Associations
Learn how strategy and planning can drive your nonprofit's or association's success.
Whether it is fundraising, digital or technical strategy, any strategy is driven by your unique business goals and audience needs. A strategy determines and prioritizes the tactics, platforms, and audience targets you need to meet your goals. 
While human nature wants to go straight to tactics and implementation, stepping back to plan and confirm your strategy is essential to getting the best results for your nonprofit or association. When you skip the strategy, you risk executing or building the wrong things. 
How do we approach strategy and planning?
These are the key factors to building a successful strategy:
Define goals and audiences before you start planning a strategy.

It's all about your business goals and your audiences' needs. 

Use data or do user research to understand what your audience wants and their pain points or emotional triggers.
Use data for auditing what is working and what's not working.

Data is the great equalizer. Don't make a strategy based on internal assumptions. Whether it's a recurring fundraising campaign, a new technical problem to solve, or new content to create, we look at all the relevant past and present data to plan your strategy.

Involve stakeholders.

You need your stakeholders to effectively implement your strategy, so make sure they are on board by involving them in the creation process.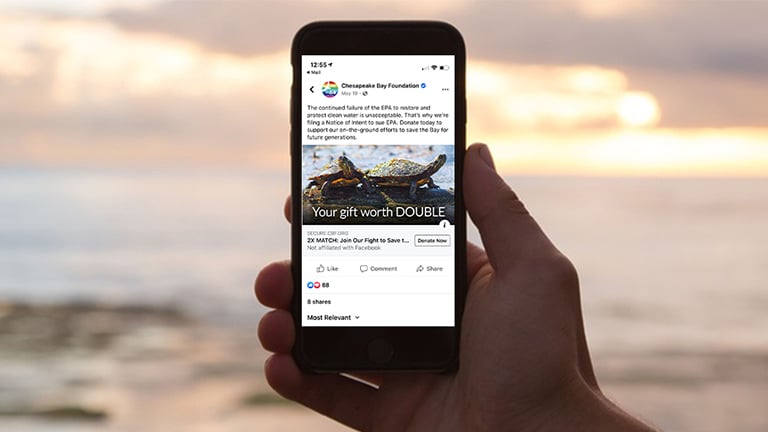 Environment, Digital Marketing, Facebook Ads, Google Ads
Chesapeake Bay Foundation
737%
ROI from paid search advertising
Since 2018, Allegiance Group has been working with the Chesapeake Bay Foundation (CBF) to strategically grow its digital fundraising program in support of its mission to Save the Bay®.
Full Case Study
737%
ROI from paid search advertising
Fundraising Strategy
A fundraising strategy is made up of the overarching opportunities and goals, which are identified through an analysis of your donor file. Your strategy should determine the tactics you'll implement at the campaign level. Tactics are the things that you will do to accomplish your strategy.
Sample Strategy:
Acquire more new donors
Tactics:
Test new direct mail lists
Test digital advertising for new-to-file donors
Implement customized communications streams to convert non-donors on your email file
Evaluate the size of the direct mail suppression file
Test a new ask string
Optimize your donation form for new donors
Test new creative
By developing a planned fundraising strategy, your organization creates a framework for acquiring, cultivating, and converting your donors.
Together, we set realistic fundraising strategy goals and targets and identify the most effective ways to achieve them.
We start by creating custom, multi-touch journeys for your prospects and donors that will build long-lasting relationships. Using lead generation and new donor acquisition, we build your file with the right kind of supporters to provide a consistent funding foundation that your mission needs. We then customize the experience of new donors and leads based on their actions and giving behavior.
For both new and existing donors, we create fundraising strategies that move them up the donation ladder to monthly and mid-level giving for maximum loyalty and long-term value.
Renewal strategies for donors and members anchor your annual fundraising strategy, including second-gift and lapsed-donor strategies.
Fundraising Analysis
Since data drives all strategy, our annual and often quarterly fundraising analysis provides the insights to create strategies that will move your mission forward.
Digital Strategy
A digital strategy is the roadmap to help you grow and diversify your digital presence(s) to attract, engage and retain specific audiences with specific results. A digital strategy typically requires a multi-divisional effort that includes working together with stakeholders from multiple departments, including IT, Communications, Marketing, Membership, or Development.
Digital Strategy can include:
Content Strategy and Governance: A guide to the planning, creation, delivery, and governance of useful, usable content
Messaging Strategy: A customized messaging approach for your website and/or digital channels that varies by the audience, channel, and call-to-action
Conversion Optimization: An evaluation of the rate that digital constituents are taking action (giving, joining, engaging with content, providing emails, buying, and more) and recommendations on how to increase conversions.
Brand Strategy
Marketing Engagement

Using SEO, search engine marketing, digital and social advertising, email marketing, and content marketing to drive the right people to your website to act, join or give.
Creating valuable content that your supporters are looking for and effectively delivering it to them.
Together, we can customize your digital or fundraising strategy to meet your goals, supporting your organization as much or as little as you need.
Technical Strategy
The driving force behind a technology strategy and/or evaluation is most often a technology problem that needs solving. For example, you may be unhappy with your current CMS or CRM. You need integration of multiple systems for a 360-degree view of your digital constituents. Or, you need a technology upgrade.
At Allegiance, we provide nonprofits and associations with unbiased, custom evaluations of technical systems and tools, including CMS platforms, non-profit and association eCRMs, donor databases, email systems, blogging software, community and event tools, and a variety of social tools.
Over time, we have reviewed, tested, and explored dozens of solutions on behalf of our nonprofit partners to form an extensive knowledge base. Our hands-on experience with the full digital ecosystem brings important perspectives to the evaluation. We take a technology-agnostic point of view, thus our technical advice is objective and rooted in what will work best for your staff and long-term needs. We also focus on your roadmap, which will inform both a micro/today focus and a strategic/long-term need.
Our evaluations take into consideration the following main components:
Feature Priorities – What does the system need to facilitate the user and administrative use cases in terms of functionality? What is needed to power the front-end presentations, integrations with other systems, and the administrative back-end?
Decision Criteria – For each selection, what are the key factors central to the decision, including technology, business, and vendor characteristics?
Evaluation of Solutions – Finally, using several rounds of review to narrow the universe of solutions, Allegiance will provide recommendations for formal software demonstrations. Allegiance then facilitates demos, provides scoring, recommended systems, and will negotiate pricing with selected vendors.
Ultimately, you can count on our technology advice being completely empirical and our recommendations based solely on what is best for you.
User Research
User research is the study of your audience's needs (their top task or jobs to be done) and their pain points. Successful designs use insights from user research to create effective design and content for the audience.
User research methods include:
Audience and stakeholder interviews
Personas
Surveys
Card sorts
Usability testing
Heat maps and click tracking
A/B testing
Audits
Allegiance provides numerous types of audits that are the precursor or part of a fundraising, digital or technical strategy. Audits use data to help you identify what is working and what is not working. This includes identifying pain points and solutions, benchmarking your practices or performance metrics against industry standards, and/or providing training for you and your staff on best practices for using specific platforms or digital channels.
We can provide you with the following types of audits:
Digital and Marketing Audits

Google Ad Grants
Email Marketing/ Acquisition/Fundraising/
Deliverability
Paid Advertising
Digital Communications
Web Optimization

Fundraising Program Audits

Monthly Renewal Program (for membership and other organizations)
Monthly Giving Acquisition, Upgrades, and Retention
Newsletter Program
Donation Form Conversion

Content and Web Audits
Content & SEO
Analytics
Technical UX & Design
Messaging & Storytelling
Technical

Performance
Integrations
Analytics
Audit findings inform your strategy, and we provide actionable recommendations to solve the problems that are uncovered. Audits can be by channel or by tactic, or by program. What you audit depends on what you are trying to solve.
For example:
What content is really effective on your website? Get a Content & SEO Audit.
Are your monthly giving upgrade/EFT conversion efforts maximized? Are you looking to understand if your newsletter is worth the effort? A monthly giving program audit will evaluate a single type of communication and evaluate creative, audience selection, and offer and provide recommendations for testing and improvements.
Are your marketing channels meeting best practices? An audit of your email marketing or paid advertising programs will provide the answer.
Do you have gaps in your technical setup? Can your technical infrastructure be more cost-effective with different systems or platforms? A technical audit can help with that.
Need help with your strategy and planning?