What Every Nonprofit Website Should Include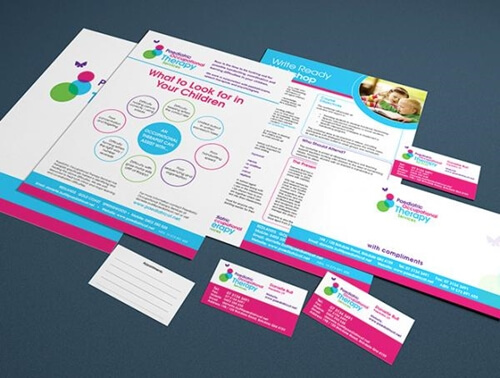 An online website isn't just an advertisement for your organization. Instead, a website is a space you can utilize to increase fundraising, promote brand awareness and find volunteers. While many nonprofits need low-cost or free options to handle their Web pages, Nonprofit Hub said every nonprofit website should treat itself like an investment. Wouldn't your organization rather spend a little extra money on a website if it means finding more donors and volunteers? When done correctly, an organization's website should have a high ROI and lasting impression. Here are five features your nonprofit website should include:

1. Social media buttons
Charity Net USA said every website should include social media buttons as a marketing tool. If an organization is active on social media, it should include social media buttons on its website. These buttons can lead to valuable content your organization posts. Social media integration is an excellent tool for picking up volunteers or advertising your NPO needs more help. Emphasize to your viewers that following you on social media will give them the latest updates and volunteer schedules. Vice versa, when posting on social media, be sure to leave a link leading back to your online donation page.
2. Donate Now buttons
According to Wix.com, every page of an NPO's website should feature a donation button. This is because the human brain is more likely to remember a feature or message if repeated. Still unconvinced? Research by Microsoft has proven that messages repeated between six and 20 times are most likely to be remembered.
Although the donate button should be placed on every page, don't feel compelled to put it on your blog or social media pages. Instead, provide click-throughs on social media back to your webpage to increase page traffic. Repeating the donation button on every page makes a viewer more likely to do so and remember your cause.
3. Optimized mobile design
Many websites focus on well-designed web pages, but it is essential not to neglect mobile landing sites. As technology moves toward a mobile approach, optimized and streamlined mobile pages are crucial for any nonprofit to succeed. Consumers are more likely to donate or volunteer if they can access your organization's information from any location. When designing your mobile page, emphasize only the most essential features of your service first. This includes your mission statement, what your organization does, how to donate, and where to volunteer.
4. Calendar of events
A constantly updated calendar of events is essential for a nonprofit website. While it's possible to organize all events on social media, it is not optimal and does not allow viewers to look at upcoming events. Create an interactive calendar for your organization's page. It's possible to add attendance features to the calendar so viewers can click if they're going. Organizations can post large amounts of content to these calendars, as well as upcoming events and contact information for further questions.
5. Volunteer registration
According to Accrinet, all nonprofit websites should include online forms to improve your user's experience. Include interactive user forms or submission links for in-page online forms. Examples of these services include cloud-based spreadsheets or online-based forms such as event registration, blog submissions, member registration, contact forms, and donation boxes. Online forms are simple for the volunteer and you because there is no paperwork to fill out, and everything is updated automatically.
With these five steps and effective webpage design, a nonprofit should see more volunteers and higher donations in no time.