Plan Now for Successful Calendar Year End Fundraising
5 Components of a Successful CYE Fundraising Plan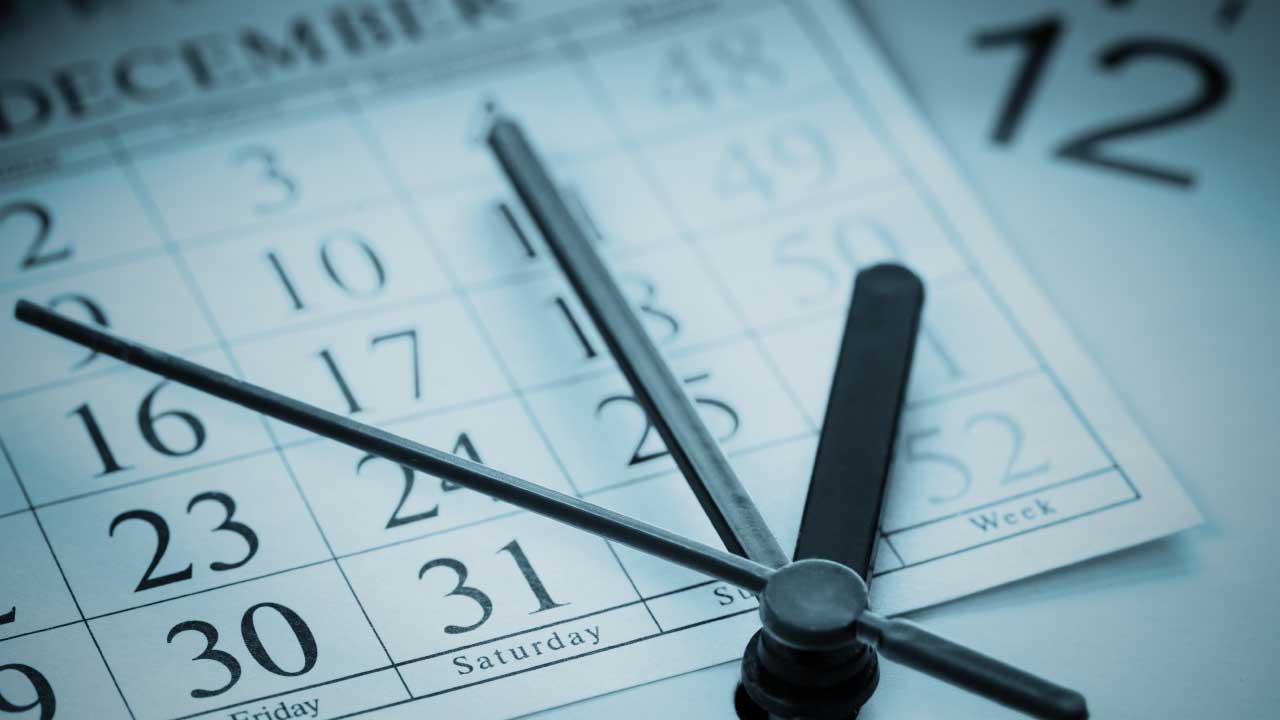 Mid-summer is the ideal time to plan for your calendar year-end (CYE) fundraising campaign. According to a Neon One Data Panel, online giving in December accounts for 22.7% of all donated dollars in 2020, and giving spikes on December 31. For fundraisers everywhere, it's important to start planning now to capture our nation's significant CYE giving. So, how do you create a successful CYE campaign?
There are five components of a successful CYE campaign:
Planning
Getting the messaging right
Audience targeting
Successful execution
Analysis
Allegiance Group helps nonprofits make the most of all fundraising opportunities — including CYE. Here's our recipe for success.
Start Planning Now for Calendar Year-End Fundraising
Nonprofit organizations that start planning for CYE fundraising mid-year — in July and August — are sure to see greater success come December. By employing certain tactics, like targeted messaging and relying on data to make decisions, nonprofits can prepare for, and expect a higher rate of giving.
Before digging into campaign execution, ask yourself these four questions — which will become the foundation of your case for giving:
What impact do you hope your organization will have next year and what are your goals?
Impact is a powerful draw for donors. Clearly state your plans for the future and how CYE support can make those plans a reality. Be specific.
What are your financial/donor goals for your calendar year-end campaign?
By setting specific goals like this you can talk about how you're trending in subsequent messaging in the CYE series and encourage folks who have yet to participate to help you reach the finish line.
What accomplishments have your supporters helped your organization achieve this year?
Donors want to know that their prior giving had an impact. How were your donors the hero of what you were able to accomplish over the past year? This then leads to what MORE can be accomplished in the future with their continued support.
Do you have a match opportunity you can leverage at calendar year end?
There's a lot of competition at CYE — lots of organizations are competing for your charitable donation. Can you set yourself apart with a matching gift opportunity? We have found that 84% of donors are more likely to give if they know their gift will be matched. That means that, depending on the match ratio, one gift can have double or triple the impact.
Messaging Do's and Don'ts for Calendar Year-End Fundraising
A Calendar Year-End campaign typically runs from just before Giving Tuesday through January 1st. You'll want to make sure that each of your communications can stand on its own, but also build on one another to tell a compelling, overarching story with a strong case for giving.
The following are six do's and don'ts for messaging with impact:
Do vary your messages from pre-Giving Tuesday through January 1. It's important to mix in stewardship and cultivation messages along with requests. Whether you send seven or 14 CYE campaign emails, they can't all ask for a gift.
Don't take your supporters for granted. Yes, your supporters love you, but chances are, they're giving to other causes. Make your case for giving to your supporters. Remind them what could happen without their support.
Don't forget to thank your donors. You can never show too much appreciation for donors' support of your mission, especially in your CYE email series. It's okay to have an email that starts and ends with thank you during the campaign.
Do use fundraising (not marketing language). A marketing message tends to be very organizationally and inward focused, using a lot of "we" language. While, on the other hand, a fundraising message makes the donor the hero by using a lot of "you" language. This isn't the time for pounding your chest and shouting about how wonderful your organization is. This is the time to let donors know how their support over the past year has made an impact and how much more can be achieved with their help.
Do have an arc to your message. Approach your case for support as if it were a story that unfolds over the entirety of the s campaign and increases in urgency as you draw closer to December 31.
Do use a unified voice across channels. Your loyal audience likely engages with you on multiple channels like email, direct mail, social media and digital ads. The same message, in a clear and consistent voice, over those channels makes a powerful impact over multiple impressions.
Target the Right People
Ignore the impulse to "email everyone". At Allegiance Group, our fundraising strategists know how important a clean list is to your year-end fundraising campaign's success. If you aren't pointing your messaging at the right eyeballs, your message could befall flat.
Run any necessary processes to maintain a clean list including a national change of address (NCOA), email reactivation, deduplication and others. Also, clear your email list of hard (non-deliverable) bounces and unsubscribes.
Try an aggressive approach to acquire new donors and recapture lapsed ones as early in the year as possible. The more new and recaptured donors you have, the larger your potential audience at calendar year end.
Invest in your top givers by segmenting your list according to cumulative revenue, number of gifts, giving channel and other pertinent engagement data.
Tactics for a Successful CYE Fundraising Campaign
Ready with a plan, it's time to execute.
Here are two tactics for a more profitable and successful CYE giving email campaign:
Success breeds success:
Start with exactly what you did the prior year, and let those results dictate your plan. Where is your opportunity to improve? If your results are strong, think about where you can add more efforts. An additional drop of mail will generally generate about half the revenue of the initial drop, and with so many organizations emailing at CYE, it's critical to stay at the top of your supporters' inbox.
Amplify your message:
Take a look at all of your communication channels, including social media, websites and telephone. Consider adding new social media posts, a light box on your website, or a phone touchpoint, like a 'thank you' to high dollar donors, to enhance your efforts.
Always be Analyzing Your CYE Tactics
The old way of measuring a successful fundraising campaign — exclusively by last touch — is short-sighted. To truly measure the performance of a multi-channel approach, consider the following:
When you add an effort to a campaign, consider the incremental improvement in overall performance.
Consider using variations of a vanity URL to track performance from different channels and segments.
There you have it: some tips to make your calendar year-end fundraising campaign an even bigger success. If you still have questions or would like to speak with one of our fundraising strategists about your nonprofit organization's CYE performance, contact us.
Have questions about planning your CYE campaign?