10 Ways to Increase Gift Giving From Your Donors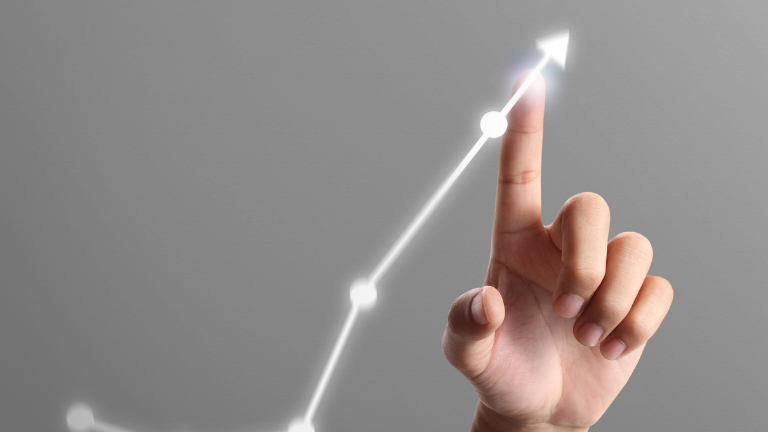 Fundraising is a year-round concern for nonprofit organizations, delivering the critical donations and contributions they need to keep their operations running. That isn't always easy, especially during times of economic hardship and crisis. With the COVID-19 pandemic disrupting every industry across the globe, there are mounting fears that the next economic downturn could be right around the corner. In fact, according to the National Bureau of Economic Research, the U.S. has been in a recession since February 2020.
Such economic downturns make it even more challenging for nonprofits to conduct successful fundraising and encourage donors to give more to their cause. Given the high cost of new donor acquisition, the best course of action may be to focus on the supporters you already have and get them more involved in your mission.
Follow these 10 steps to increase gift-giving from your donors and jumpstart your fundraising efforts.
1. Prioritize repeat donors
Donor acquisition can be extremely time-consuming and expensive. While nonprofit organizations should always actively recruit new supporters, you need to maintain a healthy balance between acquisition and retention. Keeping existing donors actively engaged is essential, especially during difficult times.
A recent Fundraising Effectiveness Project study found that repeat donor retention rates exceeded new donor retention rates in the first quarter of 2020 by a large margin: 22.7% compared with 6.7%. If you want to make the most of your available resources and get more value out of your fundraising efforts, focusing on existing supporters is a good starting point.
2. Reach out to major donors
One particular fundraising trend that nonprofits need to keep an eye on is the steady decrease in small and medium gifts over the last decade or so. Between 2004 and 2014 alone, median donation values dropped approximately $140 per household, according to the Nonprofit Quarterly. Conversely, donations given by high-income families tripled between 1993 and 2016.
Relying on smaller contributions is not a viable strategy over the long term. Nonprofit organizations will need to collect more donations from individuals least able to consistently contribute monetarily.
It's no wonder then that so many nonprofits are refocusing their efforts to engage major donors who make contributions exceeding $7500 in a given year. A 2019 study published by the Center For Effective Philanthropy found that more nonprofit organizations are prioritizing engagement strategies with their major donors and are working to build long-lasting relationships with those supporters. Researchers noted that there is a direct correlation between forging closer relationships with major donors and increasing the size of individual contributions. That includes reaching out on a more consistent basis and carving out time to interact with major donors face-to-face and on a one-on-one basis.
When such engagement strategies fail, the study found that one of the most common culprits was poor communication. In particular, when organizations struggle to effectively articulate their message and goals, major donors tend to tune them out. Creating effective outreach campaigns that clearly present your mission and how donors can directly support that cause will help win over these valuable patrons.
3. Build a dedicated sustainer program
Sustained giving is a huge boon for nonprofit organizations, giving them peace of mind knowing that supporters have committed to making a set number of donations throughout the year. With a sustainer program, contributions are automated – for instance, charging a saved credit card at set intervals – so nonprofits can keep a steady flow of donations coming in during that period of time.
Creating a dedicated sustainer program makes it easy for engaged donors to contribute to your cause without having to write out a check or make a digital payment every few months. If you already have a sustainer program in place, don't forget to promote it through newsletters, emails, and other communications. Donors may not realize that option is available to them, and a friendly reminder can really pay off.
Of course, just because donations are automated doesn't mean nonprofits can ease up on their follow-up communications. It's important to stay engaged with sustainer donors, thank them for their contributions and show them how they are supporting your cause.
4. Personalize outreach efforts
Supporting a charitable or non-secular organization is a deeply personal commitment for most people. When supporters donate to a charity, it's because they firmly believe in that cause and want to see the organization succeed. As such, nonprofits cannot treat their supporters as faceless contributors. Every email, mailing, and newsletter needs to be tailored for each individual donor, including the requested or recommended donation amount. If a patron has given $100 in the past, for instance, you can use that figure as a baseline and detail ways in which a similar or slightly increased donation will help your cause.
Show patrons that their continued support is appreciated and that every donation and gift impacts your organization's primary mission. The more you can make donors feel like they are part of a larger cause and can directly contribute to achieving those goals, the more likely they will be to increase the value and frequency of their gifts.
5. Establish a sense of urgency
It's very easy for previous donors to put off making another contribution until a later time. "Later" can often turn into "never" as months stretch on and supporters lose touch with their favorite charities and nonprofits.
Organizations can help supporters break out of complacency by creating a sense of urgency with their donation requests. That may be extremely easy to convey, depending on the cause, especially for nonprofits that are focused on helping people in need. Establishing a timetable with clear goals can light a fire under patrons who keep putting off their next donation.
6. Show supporters where donations go
Many nonprofit organizations provide suggested donation amounts when reaching out to supporters. However, patrons are less likely to increase the value of their gifts if there's no clear description of how those donations will be used.
Providing a breakdown of various donation tiers and how each level supports different aspects of your organization can help spur gift-giving. The more detailed and concrete these descriptions are, the more likely people are to increase the size of their donations.
7. Ask for more support
It may sound obvious, but many nonprofits simply never ask contributors to increase their donations. Supporters could be entirely willing to give more to their favorite charities but assume that the amount they currently provide is sufficient. They might not realize that a slight increase in their donations will have a huge impact on the organization, so reaching out and asking for additional support can be surprisingly effective. Sometimes it can be more effective to request an increase in the frequency of donations rather than an increase in the amount of each contribution, so consider testing different approaches to find the right strategy for your donor base.
Be sure to notify supporters of any matching gift programs that might be available to them. It's an easy way to dramatically increase contributions, but some donors may not be aware that such programs even exist.
Of course, you want to be judicious about which donors you approach with these requests and when you choose to do so. Repeatedly asking supporters to contribute more money to your cause can cause friction and turn away even dedicated patrons. Always be mindful of the financial hardships and responsibilities your supporters face on their own end when requesting donations.
8. Send thank-you gifts
Thanking supporters for their donations is always a good practice for nonprofit organizations. Providing thank gifts for major donors and other patrons can go a step further in showing your appreciation and gratitude. Many nonprofits offer branded clothing or accessories as donor appreciation gifts, but you should explore more creative and unique donor gifts to build engagement.
Try to align donor appreciation gifts with your cause. An animal advocacy group, for instance, might send pictures of an animal that was saved due to its patrons' contributions. A children's hospital could deliver handwritten thank you cards or artwork.
Putting in a little extra effort to create thank-you gifts for sponsors shows your biggest donors how much their support means to your organization.
9. Create a donor database
Understanding who your major donors are and their contribution activity can help direct outreach strategies. Building a comprehensive donor database that details factors like the total dollar value individuals have contributed, the frequency of their donations, and specific communications that have been sent their way offers clear insight into patron relationships. That information can be used to determine the most effective ways to engage specific supporters or types of donors and encourage them to increase their contributions.
10. Hire a major gifts officer
As noted earlier, major donors have a huge impact on any nonprofit organization's future prospects. Managing relationships with high-value patrons should be a top priority, and in many cases, requires a dedicated position to oversee major donor relationships.
By creating a major gifts officer position, nonprofits can provide their top donor prospects with their full attention. Major gifts officers communicate directly with prospective donors and current supporters to actively increase gift giving and fundraising. That may include putting together proposals for specific contributions, developing outreach programs to increase engagement, and contacting high-value donors regularly to keep them in the loop.
Major gifts officers must be warm and engaging to interact with donors during in-person events while also being meticulous and detail-oriented to manage outreach strategies. Finding the right candidate for the job is certainly worth the effort, as these positions help nonprofits raise more funds and improve relationships with major donors.
Nonprofit organizations cannot afford to grow complacent with their fundraising efforts. You should always be striving to improve engagement and outreach efforts and encourage gift-giving with your donor base. By following these guidelines, you can open up new opportunities to increase contributions and get the funding you need.
Need help with your fundraising strategy?