How to Improve Donor Retention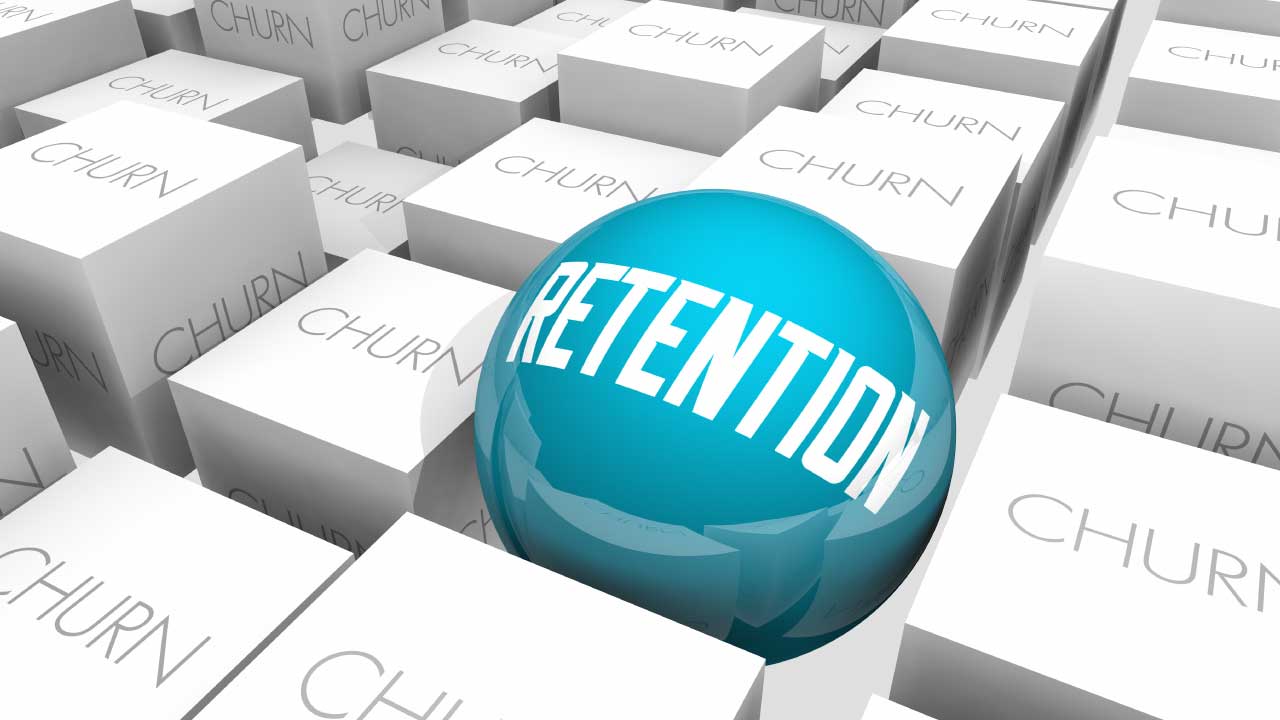 Charitable giving increased significantly during the last two years, primarily driven by a spur of generosity triggered by the Covid pandemic and stimulus money. But now organizations are left with one question: How can you keep donors acquired during the Covid crisis? Donor retention is the second-highest concern for nonprofits, according to the 2022 CCS Philanthropy Pulse survey.
When you prioritize donor retention when planning and executing your overall fundraising efforts, you gain opportunities to reactivate lapsed donors and build lasting relationships with new donors through direct mail and digital campaigns.
What is donor retention?
Donor retention measures how many donors continue to give to your organization. Understanding what may have encouraged the first and subsequent donations is key to understanding retention. Was it your warm and personal thank-you email? Could the next gift come because of that moving photo on social media? While donor retention isn't a window into a donor's psyche, it indicates whether you're on the right track.
How is retention measured?
To find your organization's donor retention rate, divide the number of renewed donors this year by the total number of donors last year.
In other words, if you had 123 renewed donors out of 300 total donors from the previous year, your retention rate would be 41%.
123÷300=0.41
0.41*100 = 41%
We know donors are so much more than their giving, but it's essential to measure how well your cultivation & stewardship activities are reducing donor attrition.
Why is retention so necessary?
The cost of retaining donors is lower than acquiring new ones.
Renewal letters or emails are less expensive than acquisition campaigns.
Someone who makes a monthly or annual donation is a loyal donor.
Overall, a donor's lifetime value will increase if your donor retention is strong.
According to the Fundraising Effectiveness Project, donor retention rates for first-time donors have been between 45% and 60% for recurring donors for the past decade. Since retention rates tend to be higher for repeat donors than new donors, a successful donor retention strategy could help your organization survive economic downturns.
Furthermore, repeat donors may be more willing to increase their contributions as they become more engaged with a nonprofit, providing more gifts of higher value. Scaling the giving of existing supporters is a much more cost-effective way to increase your annual giving revenues than acquiring new donors.
Why do donors continue to give?
The psychology behind charitable giving is complicated. Engage supporters in your work and its effect on the world, or risk losing them.
Donors continue to give for multiple reasons, including
Belief in the good they are supporting.
Trust in your organization.
Feeling appreciated.
Derive self-worth from the act of giving.
Identify with being generous or charitable.
Validating your donors and the reasons they give is critical to retaining donors.
Why do donors stop giving to you?
To develop effective donor retention strategies, nonprofit organizations must first understand why people stop giving gifts, especially after an initial contribution. There are plenty of reasons patrons may scale back their donations or stop contributing altogether, some of which are outside the control of nonprofits. For instance, people who fall on hard financial times may be unable to afford to donate to their favorite charities, even if they would love to.
One of the most common causes of attrition is failing to provide complete transparency detailing how your organization used donations. Organizations rely on donations to address administrative costs but letting patrons know that a portion of their contribution directly supports a specific mission or charity project can go a long way to building engagement and getting donors to come back year after year.
It's critical to message appreciation, the impact they're making, and the need for continued giving. The donor might assume the worst without a simple thank you email or letter.
Any dramatic shift in your mission or overarching goal will undoubtedly lead to some donor attrition. In many cases, however, high churn rates may be attributed to poor outreach efforts and an inability to communicate with existing donors and get them engaged effectively. Failure to provide multiple opportunities for donors to engage, support, share, and endorse your organization contributes to donor attrition.
Ways to encourage continued giving
Boost your retention rates with compelling and targeted communications, loyalty programs, and donor engagement. Donors continue to keep on giving when you:
Communicate your organization's impact
Tell them how they can make a personal impact
Communicate what to expect with each interaction
Send a timely thank you
Offer opportunities to make their views known
Send a welcome packet or email and promote ongoing engagement
Organizations that welcome new donors with a physical packet or email message could see higher engagement rates. The typical welcome package includes:
A thank you letter that explains how their donation will make an impact
A MemberCard, if you have one
A bumper sticker, a window cling, a pen, some free swag
A program schedule or newsletter, including information on benefits
A business card for your customer service person, your membership manager, or your major donor person
Automate targeted welcome email series
Setting up an automated welcome email series is a significant first step in cultivating a relationship with a new donor or supporter. Here are a couple of examples
Welcome series for new non-donors
Thank you for signing up
Welcome to our digital community
Take a survey
Attend an event
Support our work
Welcome series for new donors
Thank you for your support
Take a survey
Watch the impact video and share
Attend an event
Become a sustainer
Use a targeted and multi-channel approach
A critical approach to building loyalty among donors is using multiple channels, including direct mail, email, and paid social media. Messages specifically targeted at new, lapsed, and sustainer donors encourage commitment to the end goal and provide meaningful calls to action for more engagement and giving.
A coordinated direct mail, display advertising, and email series can boost your renewal program due to a higher response rate and an increase in the average gift amount.
Tie your mission and what you're doing with their donations locally. Consider how often you thank supporters and remind them of their charitable impact across all channels. It makes a big difference in helping people become sustaining donors because they feel much more tied to what that monthly gift will do.
Optimize your website
Messaging across your digital platforms needs to explain why giving matters. Take a look at your homepage and campaign landing pages for ways to make your copy more effective and your Calls-to-Action, light boxes, or banners targeted and undeniable.
The donation form can be a precious tool for renewing support. Optimize your conversion rate by
Adjusting the copy to simplify and focus on your mission.
Removing unnecessary fields
Removing internal and outbound links, including the navigation bar.
Add options for:
Monthly giving upsell.
Monthly giving by EFT or credit card.
Multiple forms of payment (e.g., Paypal, amazon, apple, google pay, etc.).
Gift amount options.
Implement incentives and loyalty programs
Loyalty and retention are very much connected since they both address the same goal of getting donors to stay on. However, nonprofits need to look at loyalty as a different task altogether.
There are many ways to ensure loyalty program touchpoints are relevant, timely, and personalized with segmentation, tiered offers, branded messaging, and mobile-ready applications. Incentives are an opportunity to interact with donors regularly and in ways that turn retained donors into sustainers.
Go mobile! Members who download and utilize a mobile app can be reached through push messages, geolocation services, etc. Take advantage of this by sending regular thank you messages, program or event promotions, or fundraising reminders.
Use social media – Promote the benefits of your loyalty program. Highlight specific offers, post member testimonials, and create a poll to see what members like best- the possibilities are endless.
Send member newsletters – Similar to social media, newsletters or e-newsletters are the perfect place to highlight benefits, feature member feedback, and give potential donors a taste of what it means to have access to the program.
How to Reactivate Lapsed Donors
You can re-engage lapsed donors, but it is crucial to segment so you can take special care in your messages to them. Remember that lapsed donors haven't interacted with your mission in a while. You could miss them entirely with a message that assumes greater familiarity than is necessary. A multi-channel approach designed to meet these donors where they are can reactivate them and generate substantial income for your organization.
Integrate an email campaign with your direct mail appeal and follow up with a phone call, if warranted, based on donor value. A phone call is more personal and could help donors feel their support will make a big difference. Following up on any direct mail appeal with an email increases your chances of being seen and offers an alternate way to give.
Use a lapsed email series
Take advantage of automation and set up a lapsed email series, making them as personal as possible using mail merge fields. Here's an example
Great things are happening.
Come back.
We need you.
Tell us why you left.
We need you now.
Discounted membership
Analyze the Results of Your Retention Program
Continue to monitor your donor retention rate and your ability to win back lapsed donors.
Ensure you understand the issues/themes/campaigns that motivate your donors to make their first gift and keep them donating year after year.
If your organization struggles with data analytics, writing compelling appeal letters, online advertising, or email renewals, our experts can help you create the right fundraising strategy to retain your donors year after year.
Need help boosting your rentention rate?